Daniel Radcliffe talks "magic" in 'Now You See Me: The Second Act'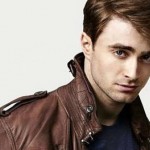 Nov 23, 2015
Daniel Radcliffe will be joining the cast of the Now You See Me prequel, the first of which was a smash hit film in 2013.
In an interview with Buzzfeed, Radcliffe spoke about being in a movie that  involves "magic" again.
Now You See Me: The Second Act will be released June 10th 2016. Watch the teaser trailer here.
Radcliffe spoke about his past and current roles, 'proving himself' as an actor, his attachment to independent films and his personal life. The excerpts on Now You See Me: The Second Act are below:
What are the things that hook you in when you are looking for a movie now?

Daniel Radcliffe: In this one, there was definitely a challenge of creating a character that everyone has an impression of and thinks that they know, but trying to do something that is your own with it, and fits in this world that we're creating. Somebody asked me the other day, "What's more important to you: plot or character?" And I'd never really thought about it before, but it became apparent to me very quickly that plot is more important than character. I'd rather be a semi-interesting character in a fantastic story than [have] an incredible, showy part in a film that no one cares about, in a story that's irrelevant. Ideally, I'd like both, obviously.

Now You See Me 2, what was attractive about that was the cast. The first movie's really fun. It's great. But, like, the thing that made me want to do it was the fact that I would get scenes with Mark Ruffalo and Michael Caine and Woody Harrelson and Jesse Eisenberg.

Will you be doing any magic in that movie?

DR: I don't want say too much of what I'm doing, but I feel anyone who knows me generally will have known that I'm not going straight back into, like, a full-on magical role. I did get to learn a couple of cool card tricks, just from hanging around on set. But I don't really have a reason to apply them in the movie.

When you were approached about that film, did a part of you think, Well, it's about magic…?

DR: It didn't. Like, it f***ing should. But it didn't until later, and I was like, oh, it's magic. Everyone's going to ask about that. Oh well.

It's funny. I don't have as much of a sense of that as everyone else does. When I did Kill Your Darlings, the first scene in that film was me sweeping the floor, and I never f***ing thought anything of that until somebody in an interview was like, "So, first scene, you've got glasses on and you have a broomstick." I went, "Ugh."

And then in Horns, you know, my character wore Gryffindor colors. I was like, I should have thought of that said, "Don't do that!" But I don't think about things like that. In a way, I'm glad I don't think in those terms, because then I probably would have gone, "Oh no, I can't do Now You See Me." And I had a fantastic time on that movie.
Read the rest of the interview here!