Harry Potter Tops the Charts of Audibles Top 10 Audiobooks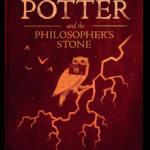 Dec 17, 2015
It is happening again! The Harry Potter series is known for breaking records and topping charts, especially when it comes to selling books. Rumor has it that the New York Times Bestseller list used to be one list…until Harry came along and nabbed the top spot, and wouldn't leave. Then they had to break down the list into separate lists based on categories.
Whether or not that is true, Harry Potter is infamous for being one of the best selling books of all times (just trailing behind the Bible, which has sold and distributed over 5 billion copies–really, who can beat that?).
Audible released its list of the Top 10 Best Selling Audiobooks. Not surprisingly, we find Harry at the top once again. In fact, not just the top, but the middle and bottom too. Individual Harry Potter books took five of the ten spots available on the list! See below: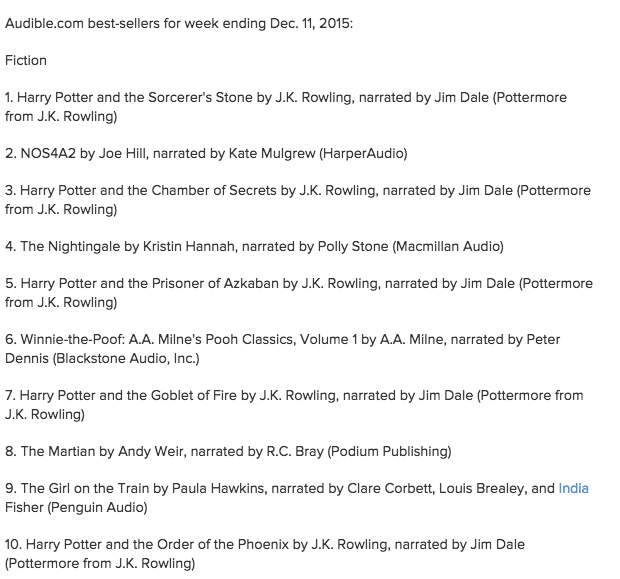 To see additional lists from Audible, please visit abcnews.com, who has published all of Audible's weekly lists.