More Cursed Child Casting Underway?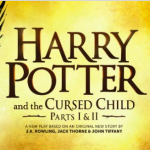 Jan 13, 2016
The National Youth Theatre's website has seemingly confirmed rumours that Cursed Child is casting more actors, this time looking for young male 'white actors aged 17yrs – 24yrs':

The casting says this is for 'large, central roles', so it's entirely possible this is for one of the older Potter kids – either James Sirius, or potentially Teddy Lupin.
Another Casting Agency – Bonnie&Betty – have been pointed out by Mugglenet to be casting for a 'new West End show', which could very well be Cursed Child: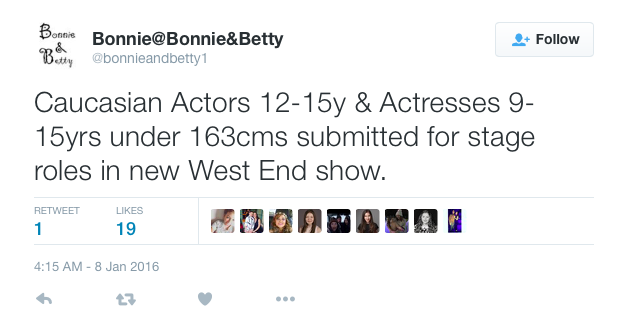 As Mugglenet reports:
The names of these roles have also not been revealed, but perhaps they are pointing towards Al Potter, Hugo Weasley, Lily Luna Potter, Rose Weasley, or maybe even Scorpius Malfoy.
This follows the open casting call for teens seen on Facebook in December, reportedly for the roles of Rose and Lily.
Initial productions of Harry Potter and The Cursed Child Parts I & II are set to begin in May, and – incase you hadn't heard – the trio have recently been cast! Keep posted for updates on casting and more!