"Fantastic Beasts" Eddie Redmayne Nominated for his 2nd Oscar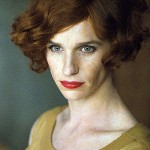 Jan 15, 2016
The young and talented Eddie Redmayne, who will be playing the lead role of Newt Scamander in Fantastic Beasts and Where to Find Them, has been nominated for his second Oscar.
Eddie Redmayne, who celebrated his 34th birthday last week, received the Oscar for Best Actor for his role as Steven Hawking in The Theory of Everything last year. He has been nominated for the same Oscar for his leading role in The Danish Girl.
The Danish Girl was nominated for four Oscars including Best Actor in a Leading Role (Redmayne), Best Supporting Actress, Best Production Design, and Best Costume Design. The complete list of the 2016 Oscar Nominees can be seen on the Oscar website.