UPDATED: Videos From Sundance, New Promo Photo of Daniel Radcliffe in 'Swiss Army Man'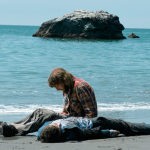 Jan 23, 2016
Yesterday afternoon, Indi-Dramedy and reported 'musical' Swiss Army Man made its debut at the Sundance Film Festival. Daniel Radcliffe appears in the film as a dead body washed ashore a desert island with only one inhabitant: Paul Dano (portraying 'Hank').
As summary from Indie Wire is as follows:
Alone on a tiny deserted island, Hank has given up all hope of ever making it home again. But one day everything changes when a dead body washes ashore, and he soon realizes it may be his last opportunity to escape certain death. After befriending the corpse and gradually discovering his special powers, the duo go on an epic adventure to bring Hank back to the woman of his dreams.

Music video gurus DANIELS, a.k.a. Daniel Scheinert and Daniel Kwan, craft a wholly original debut feature bursting with limitless creativity both in content and form. Their consistently surprising script spans a wide range of emotions: from the ridiculously absurd to a touching exploration of what it means to be human. Not to mention, it's a musical. Given what are likely to be some of the most unique roles of their acting careers, co-leads Paul Dano and Daniel Radcliffe give their all to a movie that celebrates the wonder that cinema offers.
New photos were released of both Dan and Paul, which can be seen below: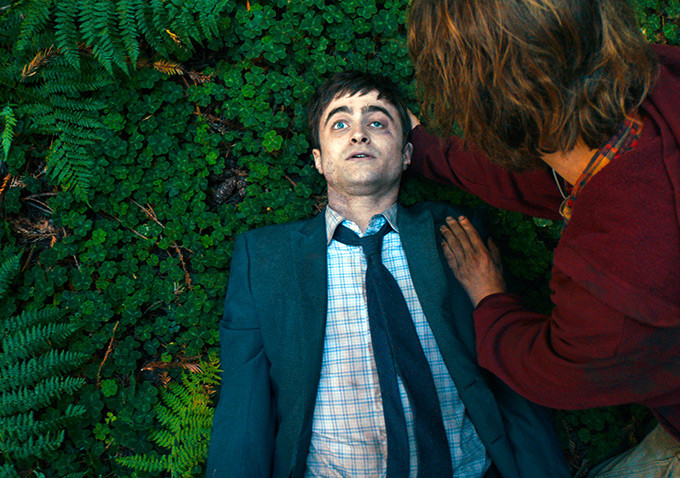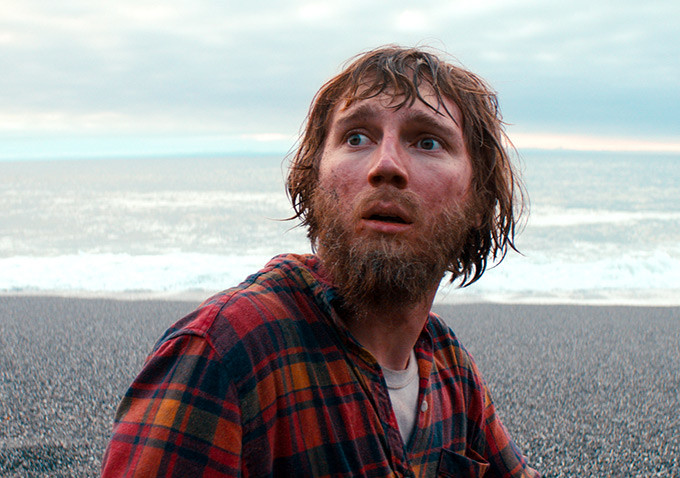 These images follow a promotional teaser poster released in December, which can be seen here.
UPDATE: Below are a couple of videos from carpet interviews with Dan Radcliffe at the recent Sundance Film Festival.