Michael Gambon says he'd like to be in 'Fantastic Beasts'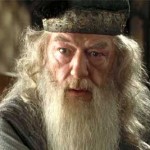 Jan 30, 2016
Earlier this week, Michael Gambon attended the premiere of his newest film appearance, Dad's Army. He reportedly told the Express that he would love a role in the Fantastic Beasts film series, perhaps as a 'young Dumbledore':
"I want to be in it, yes," he confirmed. 

"They've got a Dumbledore. They'll have a young Dumbledore, won't they? But I could be his dad. They could flashback to me."

"Can you mention it to them if you see them? I'd like to be his dad."
Gambon also said a few kind words regarding Alan Rickman's recent passing:
"Ah Alan, my friend, my close friend… It's very upsetting he's not here," Sir Gambon said. "I was in Harry Potter with him for years and it's awful.

"Alan was such a lovely bloke, a complete actor and helpful with everybody. Creative. We just miss him."
You can see Michael in Dad's Army, in cinemas from February 5th!