WB Studio Tour's Q&A with 'Harry Potter' Prop Makers (featuring Matthew Lewis!)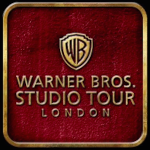 Jan 30, 2016
Warner Bros. Studio Tour London held an exclusive panel with Prop Makers for the Harry Potter films, as part of A Celebration of Harry Potter!
The event started with Head Prop Maker – Pierre Bohanna – talking about Philosopher's Stone:
On wand design: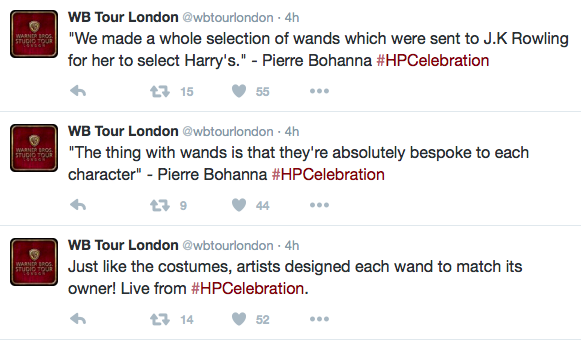 Fantastic Beasts was also discussed – the briefcase is very important (as we saw in the trailer!)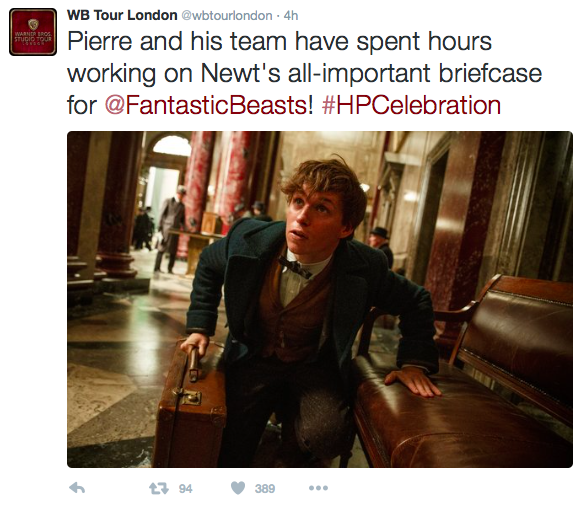 Matthew Lewis then made an extravagant appearance, with no less than the sword of Godric Gryffindor!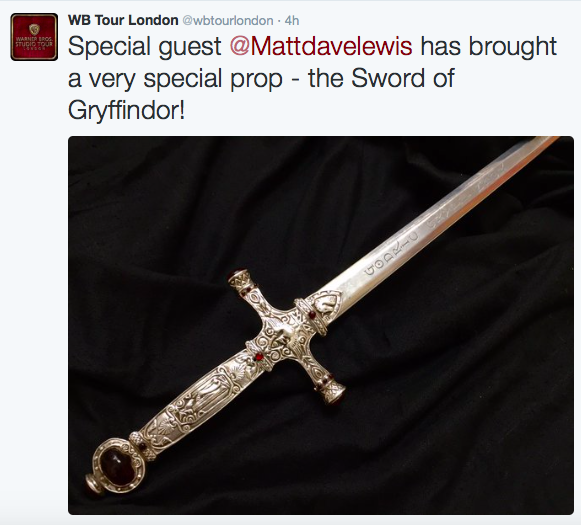 Then the Death Eaters arrived – ready to duel with anybody (but Matt saved the day… again):
A Q&A with wand makers (Prop Makers Tracey Curtis and Pierre Bohanna) then commenced.
On the most difficult wands to make: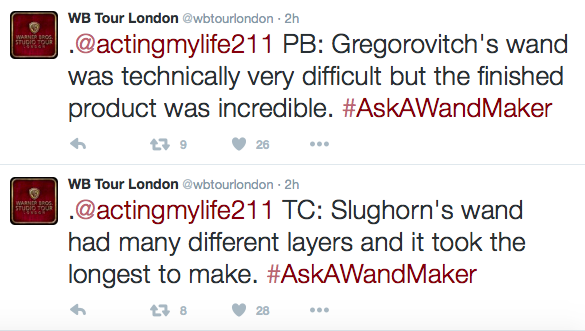 On the process of making wands and assigning them to their chosen owner: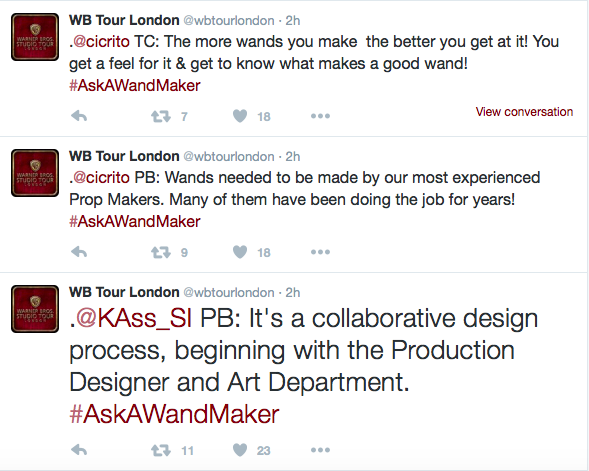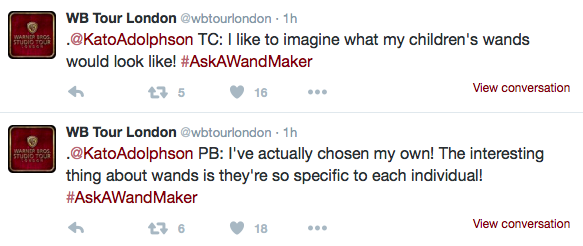 Ever wondered whose wands were the wand makers' favourites? Now you know!: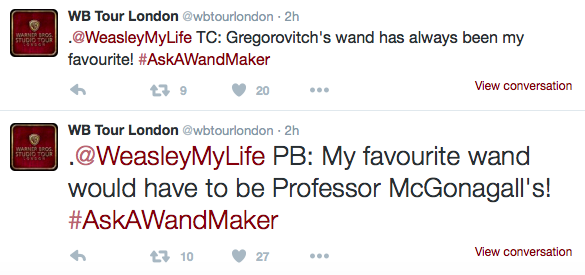 On scenes with the most wands: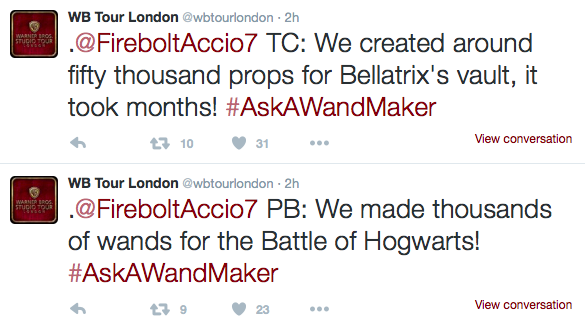 On the most intricate prop to make:

More on Goblet of Fire:

Read the full coverage over at WB Studio Tour London's Twitter, here!