J.K. Rowling's 'Harry Potter' chair to be auctioned in April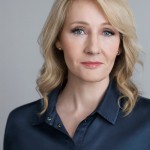 Mar 05, 2016
The wonderfully worn down and hand-decorated chair J.K. Rowling sat in to write the first two Harry Potter books will be auctioned in New York next month.
Rowling originally donated the chair in a 2002 auction called 'Chair-ish a Child'. The money for which went to the National Society for the Prevention of Cruelty to Children, raising £15,000 ($23,475), later being sold on eBay for £19,555 ($29,117) in 2009.
The auction will be held by Heritage Auctions at their 445 Park Avenue gallery, and will open at $45,000 on March 18th, with the live auction itself taking place on April 6th.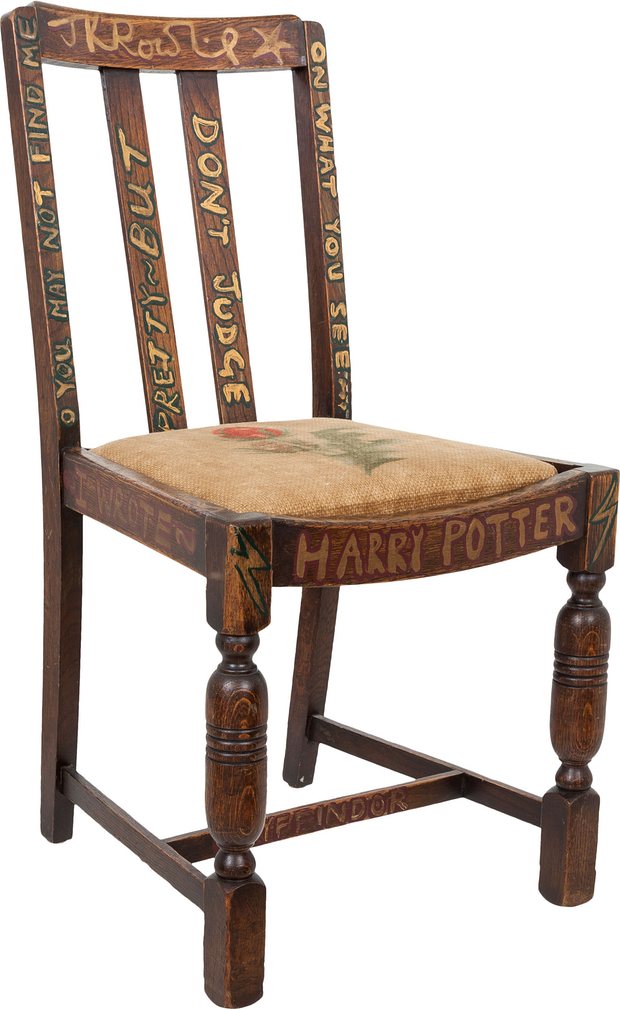 "You may not / find me pretty ~ / but don't judge / on what you see," Rowling wrote across its wooden slats and sides. "I wrote / Harry Potter / while sitting / on this chair."
The chair also features Rowling's signature and multiple lightning 'scars'.
The Guardian reports:
"For me, what's important about the chair is that [Rowling] basically created a unique artwork that's self-reflexive. It's all about her creation," said James Gannon, director of rare books at Heritage Auctions. "There's not that much in Harry Potter world that's very valuable or very rare because the books were so big so quickly, so after the first couple of books, the first editions were quite large, and I think, by the end, they were printing like 8m or 10m copies of the first edition."

The chair comes with a typed and signed letter, "Dear new-owner-of-my-chair," composed by Rowling before the 2002 auction. Written on "Owl Post" stationery, Rowling briefly relates the history of the chair before adding this parting line: "My nostalgic side is quite sad to see it go, but my back isn't."
Fancy placing a bid? Gannon suspects the chair will sell for 'at least $75,000', and could easily best $100,000, so we'd best get saving!