J.K. Rowling's 'Political Fairytale' Put on Hold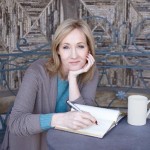 Mar 19, 2016
Back in 2007, J.K. Rowling told us about a very intriguing new project – a 'political fairytale' that has yet to see the light of day:

However, this morning a fan asked her about this project, and it appears that Jo may have given up on it – for now!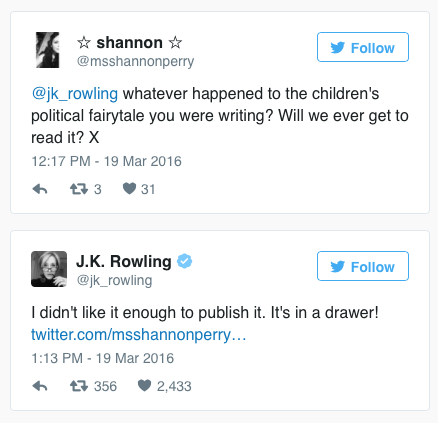 We can imagine how busy she must be, leading the double life of bestsellers Rowling / Galbraith, writing new wizarding world stories, leading the script for Fantastic Beasts and overseeing Cursed Child.
Speaking of Fantastic Beasts, Rowling also told us that she'd be watching a first cut of the film yesterday, reminding us just how close the release date really is! Well, that is if you're patient enough to call November close…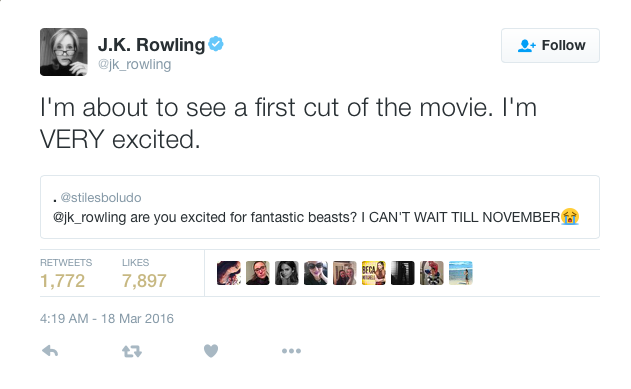 Thanks to Hypable for the heads up!