David Heyman To Produce An Adaptation of 'The Secret Garden'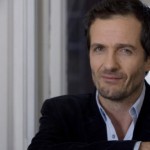 Jun 16, 2016
David Heyman, the producer of all eight Harry Potter films, is set to produce an adaptation of Frances Hodgson Burnett's beloved story The Secret Garden. According to Deadline, Heyman is teaming up with StudioCanal on the production, while the screenplay will be penned by Harry Potter and the Cursed Child playwright Jack Thorne.
The Secret Garden tells the story of Mary Lennox, an orphaned 10-year-old sent to live with her uncle after her parents die in India. When Mary begins to explore the grounds of her new home estate she befriends a robin and hears of a hidden garden. With the help of her new friend she discovers a secret garden filled with magic.
Deadline writes:
"This family-friendly fantastical fare is right in the wheelhouse of Heyman, already one of the world's most successful film producers, having steered the global phenomenon of the Harry Potter series, successfully launched another family franchise in Paddington with StudioCanal and, of course, the multiple-Oscar-winning Gravity."
Heyman is also the producer of Fantastic Beasts and Where to Find Them which is currently in post production and will be released on November 16th by Warner Bros. Thorne is currently working on an adaption of Philip Pullman's fantasy trilogy His Dark Materials.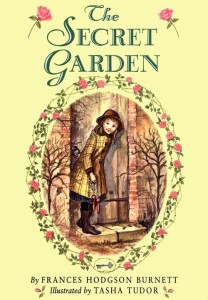 The Secret Garden was first published in its entirety in 1911 (it started in serial format in 1910). It has been adapted to film a number of times; the first filmed version was released as early as 1919 by Famous Players-Lasky Corporation, an American motion picture production/distribution company. Unfortunately the 1919 adaptation is reportedly lost. In 1949 MGM released an adaption of the novel with Margaret O'Brien as Mary. In 1993 an adaptation directed by Agnieszka Holland was released by American Zoetrope. In addition to feature film adaptations, the novel has been adapted for example to television and for stage.