Warner Bros. Showcases Fantastic Beasts Merchandise, Establishes Potter Production Team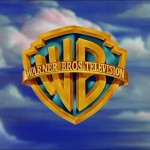 Jun 24, 2016
Warner Bros. were present at Licensing Expo 2016 in Vegas, with exclusive merchandise from Fantastic Beasts and a statement on further projects:
"As we head into Licensing Expo 2016 and look to the year ahead, we're focused on forging new and innovative partnerships with premiere licensees and retailers, continuing to build strong franchises, and delivering great product and experiences to our consumers," said Pam Lifford, president, Warner Bros. Consumer Products.
"By strategically leveraging our world-class franchises, we'll continue to offer our new and seasoned partners more consumer engagement opportunities, best-in-class product and expanded fan experiences."
Licensing.biz reports:
"To celebrate the film's debut, Warner Bros. Consumer Products will roll out an all-new programme including a robust publishing push, apparel, toys and collectables, housewares, stationery and more."
Warner Bros expand on this with a statement on how Fantastic Beasts will be marketed using 'themed entertainment initiatives':
Fantastic Beasts Are Coming: The Wizarding World franchise has been captivating fans since the release of Harry Potter and is now expanding to include new characters, creatures and locations with the debut of Fantastic Beasts and Where to Find Them, hitting theaters November 18. To celebrate the film's debut, Warner Bros. Consumer Products will roll out an all-new program that extends the Wizarding World fan experience with best-in-class products and partnerships. These cross-category opportunities will include a robust publishing program, inspired-by apparel, toys and collectibles, housewares, stationery and more.  
Harry Potter's Immersive World:  A global phenomenon, Harry Potter is one of the most beloved franchises around the world.  As J.K. Rowling's Wizarding World expands – from Harry Potter-inspired themed lands in Florida, Japan and Hollywood, to globally touring exhibitions and concert series – WBCP and its partners continue to deliver immersive high quality experiences to extend the journey for the legions of current fans and new generations to come.
Based on these new initiatives, a new Harry Potter Production team has been established by Warner Bros. The new team is called the Harry Potter Global Franchise Development Team (HPGFD), and will be dealing with all future Potter-related projects, including films, Warner Bros Studio Tour in London, theme parks and digital products (i.e. Pottermore).
Polly Cochrane will operate as Chief Marketing Officer of the team, as well as group marketing director for Warner Bros UK and Ireland.
Read more about the team here.
We look forward to seeing the new Fantastic Beasts merchandise!