A First Look at "Fantastic Beasts" LEGOs and T-Shirt!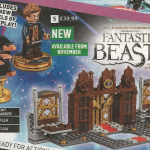 Jul 19, 2016
With the first Fantastic Beasts and Where to Find Them movie due to roll into theaters this November, first looks at film merchandise are beginning to surface.
LEGO website, Bricks Fans recently released images of the packaging of Fantastic Beasts LEGO sets. The new LEGO sets were advertised in the Argos catalogue in the U.K. The images show Newt Scamander, a LEGO Niffler, and MACUSA. The pictures can be seen below. Bricks Fans reports:
"The [LEGO Dimensions Story Pack based on Fantastic Beasts and Where to Find Them] will be available in November and will feature a Magical Congress of the United States of America-themed Gateway to add to the LEGO Toy Pad along with a Newt Scamander Minifigure and Niffler gadget. The book also reveals that [the] Story Packs will retail for £39.99 and will feature a 6 level story campaign to enjoyed based on their relevant movies."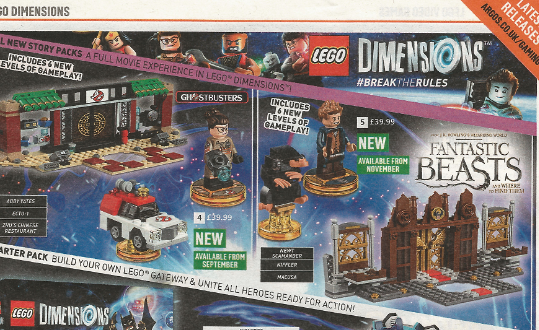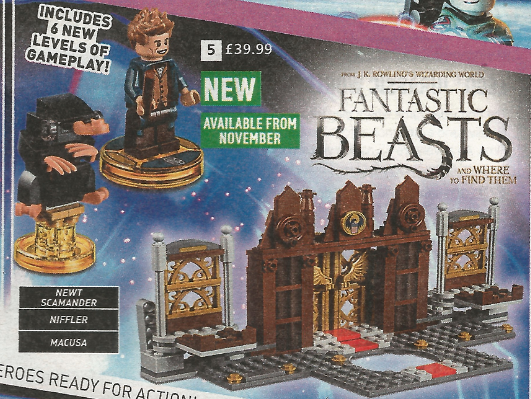 Warner Bros. recently released the first official Fantastic Beasts and Where to Find Them t-shirt. This is the first official piece of film merchandise added to the Harry Potter franchise. It is a simple black t-shirt sporting the official Fantastic Beasts logo fans have seen in the Fantastic Beasts trailers. Warner Bros. described the tshirt, saying:
"This is our very first printing of our very first official shirt for Fantastic Beasts and Where to Find Them, the upcoming film based on J.K. Rowling's Wizarding World! Orders placed by Friday, July 22nd will ship on Friday, July 29th. After this, the next batch will ship in mid-August."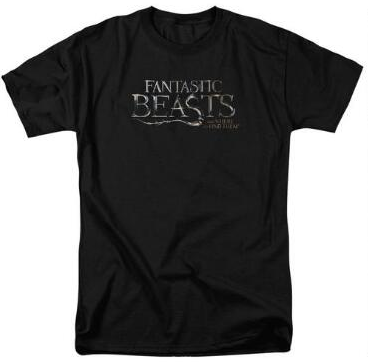 This t-shirt can be preordered here.