'Fantastic Beasts' Sequel Release Date Confirmed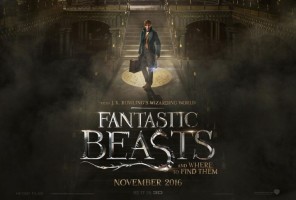 Aug 06, 2016
On Wednesday, Warner Bros. Studio officially confirmed that a sequel to the Fantastic Beasts and Where to Find Them movie was already in the works. With David Yates remaining the director, the sequel is set for worldwide release November 16, 2018!
It'll be a two year wait from the release of the first film and it's continuation. J.K. Rowling, making her screenwriting debut, is composing the sequel as well. The second installation will delve deeper into Newt Scamander's story, where he and his companions will have to decide where their allegiances lie… Whatever that means…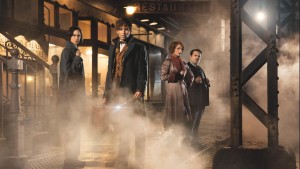 The Hollywood Reporter says:
Director David Yates, who helmed the final four Harry Potter films as well as Fantastic Beasts, will return to the director's chair for the follow-up, which brings back producers David Heyman, Rowling, Steve Kloves and Lionel Wigram. Neil Blair, Rick Senat and Danny Cohen will serve as executive producers. Though Warner Bros. made no mention of Fantastic Beasts stars like Eddie Redmayne, Ezra Miller and Katherine Waterston, all are expected to return for the second outing.
While we wait with bated breath to hear which actors will be staying for the sequel, the first installment of the trilogy has yet to be released. Check out The Hollywood Reporters article on the sequel here and keep an eye out for Fantastic Beasts and Where to Find Them, in theaters November 18th!