Original J.K. Rowling Sketches on Pottermore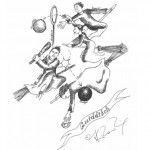 Aug 25, 2016
We're no stranger to J.K. Rowling's fabulous artwork. She's released some of her concept sketches for Harry Potter before, and she beautifully illustrated Tales of Beedle the Bard. Pottermore have been releasing various others of her drawings over the past few months, which you can see below.
Some of the sketches have been shown prior to being on Pottermore, but it's always a joy to see just how multi-talented J.K. Rowling is. She's recently added screenwriting to her never-ending list of skills, with Fantastic Beasts and Where to Find Them. She was also a producer on the Harry Potter films, she's written various genres of fiction, is a great speaker, a talented Tweeter, an immensely charitable woman, and clearly a brilliant artist!
Hagrid showing a baby Harry Potter to Dumbledore and Professor McGonagall. The background must have taken a while on this one, as all the sketches look like they've been drawn with a ball point pen: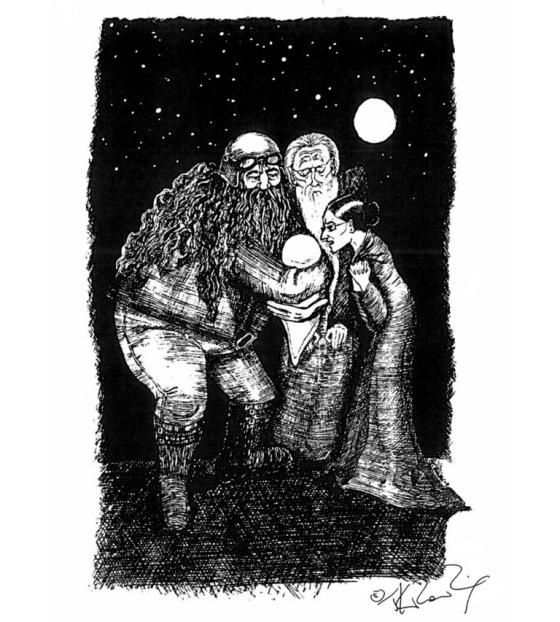 This one is labelled 'The Weasleys'. Well, four of them anyway… Percy, Fred, George and Ron. Is that a cat behind Ron's legs?: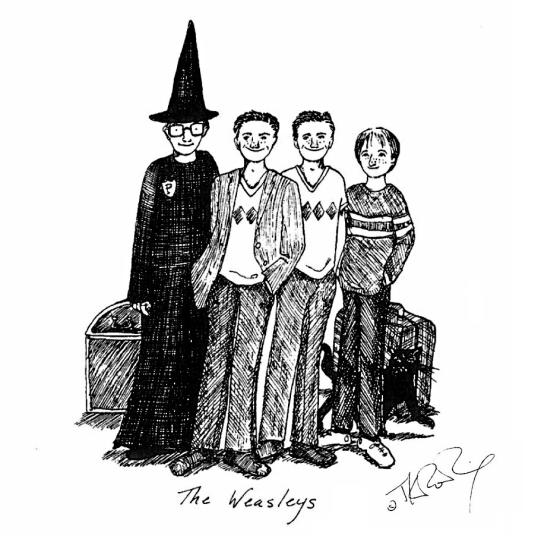 Harry seeing his family in The Mirror of Erised: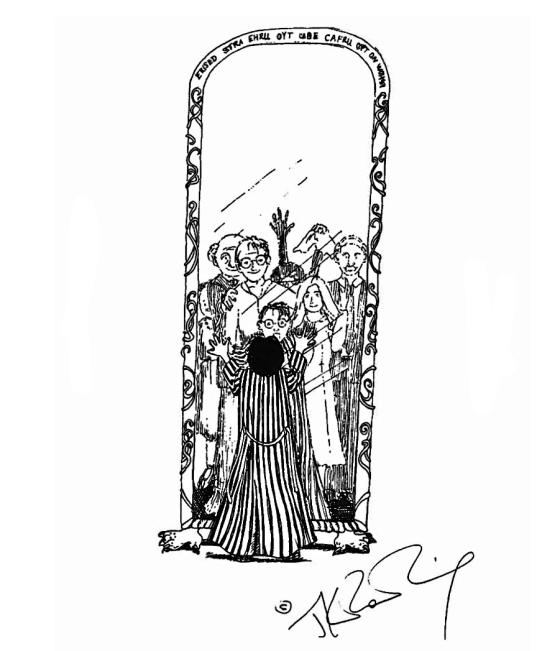 Harry in the Dursley's living room. Rowling's drawings of the Dursleys are so in tune with her descriptions here: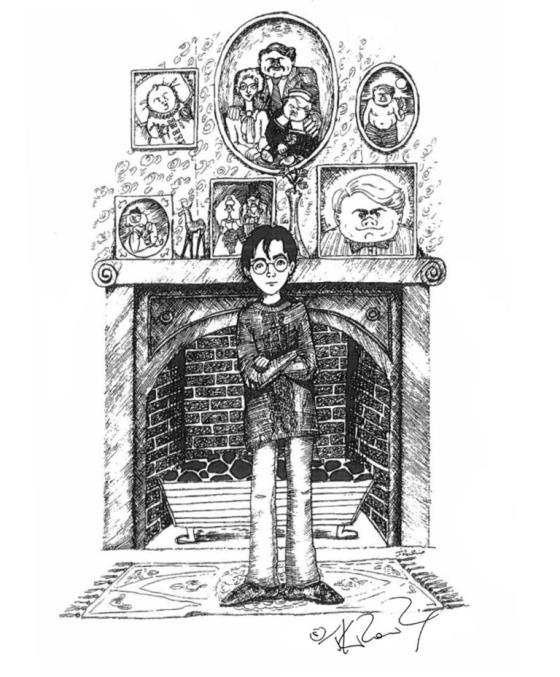 This illustration detailing the workings of Quidditch is surprisingly comprehensive for a single sketch: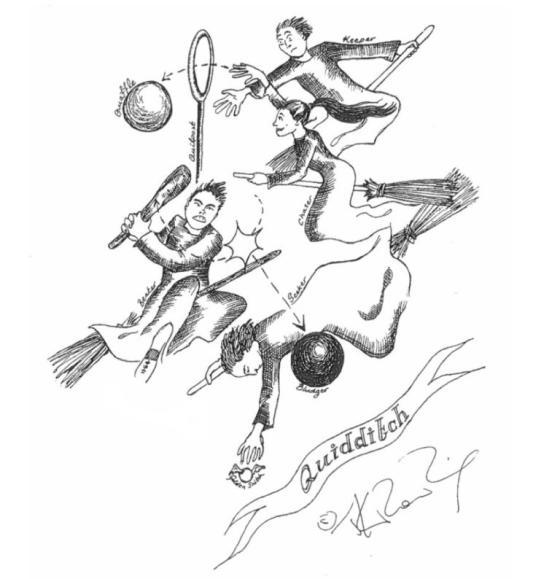 Peeves (this only just makes up for him not being in the movies):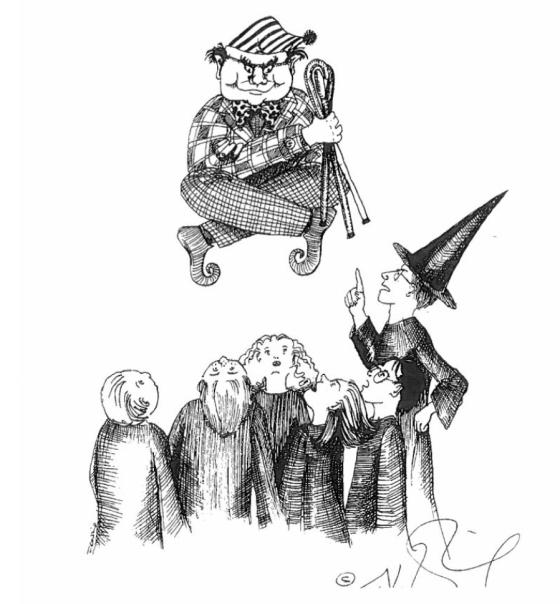 Snape teaching Potions. We wish they'd all had to wear hats like that in the movies: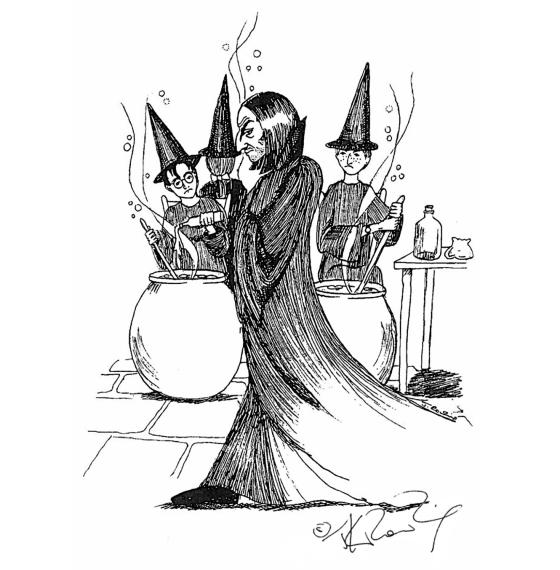 Let us know if you spot any others on Pottermore!