Leaky's "Fantastic Beasts" Set Report: The "Drawing Board" Room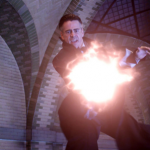 Sep 12, 2016
After turning in our hard hats and yellow vests, our Warner Bros. leaders led our group to the producers office building, where we were to see if David Heyman and Stuart Craig had anytime to meet with us. They sat us in a room at a large square table to wait. We were content on waiting, for that room was covered in hundreds and hundreds of high-resolution pictures of different concept art, wanted posters, newspapers, scenes from the movie, and more—all from Fantastic Beasts and Where to Find Them–push pinned to boards around the room.
The photos were separated into sections. One wall was covered in photos of the subway system where the final battle was to take place, and the secret wizarding speakeasy that was hidden within it. The speakeasy, called "The Blind Pig," featured a 1920s singer who looked as if she were half "classy witch", half fish. Other photos of the underground included concept ideas of a final battle scene in the City Hall subway. Apparently it was Jo's decision to have the underground be the where the "final shake down takes place."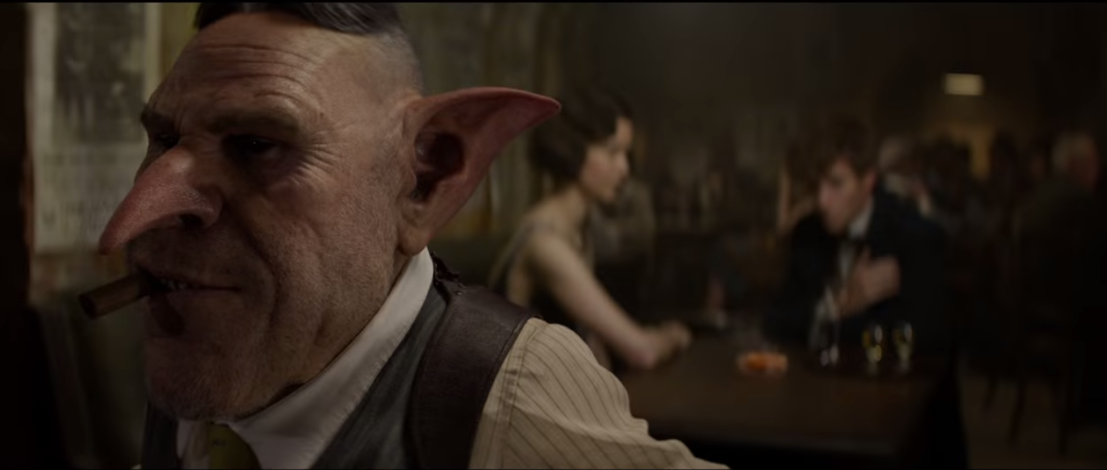 Another wall held historical images of New York alongside the images of the same structures reimagined for wizarding purposes and events. These included images of Central Park, City Hall, Jacob's tenant housing, the Goldstein's apartment, MACUSA Pentagram, Shaw Tower, and MACUSA's entrance (housed in the Walworth Building—also J.K. Rowling's decision, she wanted gothic style, stone, and that little touch of an owl stone statue atop the arch). There were beautiful images of 1920's Manhattan Island, the streets of New York lit up and crowded with cars both night and day, as well as maps.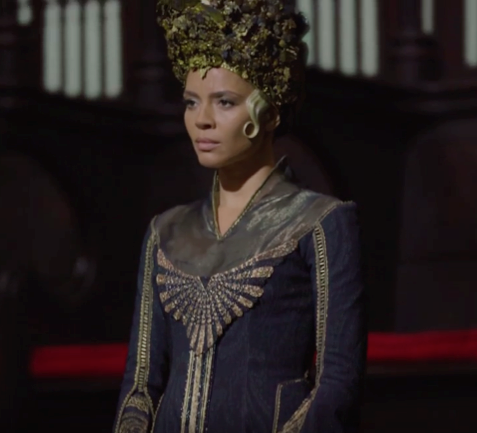 The wall of newspapers and wanted posters was amazing. It was on these posters that we learned for the first time that MACUSA's president was a woman. Her name was President Seraphina. Shortly after our set visit, two trailers for the film were released that informed the world that the U.S. magical community had already elected a female head of state. We're still waiting on the No-Majes to catch up.
The wanted poster advertised rewards in "dragots," or American wizarding money. There were three outlaws on the loose: Lancaster Pyke, also called "Magic Joe," was wanted for embezzlement of spells and killing "No-Majes" (yes, the plural of "No-Maj" is "No-Majes," not "No-Maji"–John Noe, if you would like to dispute this, take it up with Jo); Jeremius Wardheart was a wanted killer; Ernestina Abutor, also referred to as "Red Panther," was a wanted No-Maj kidnapper and murderer. Not pleasant people to encounter, but any information could earn you 4,850 dragots. There was also a campaign poster for Henry Shaw for the U.S. Senate.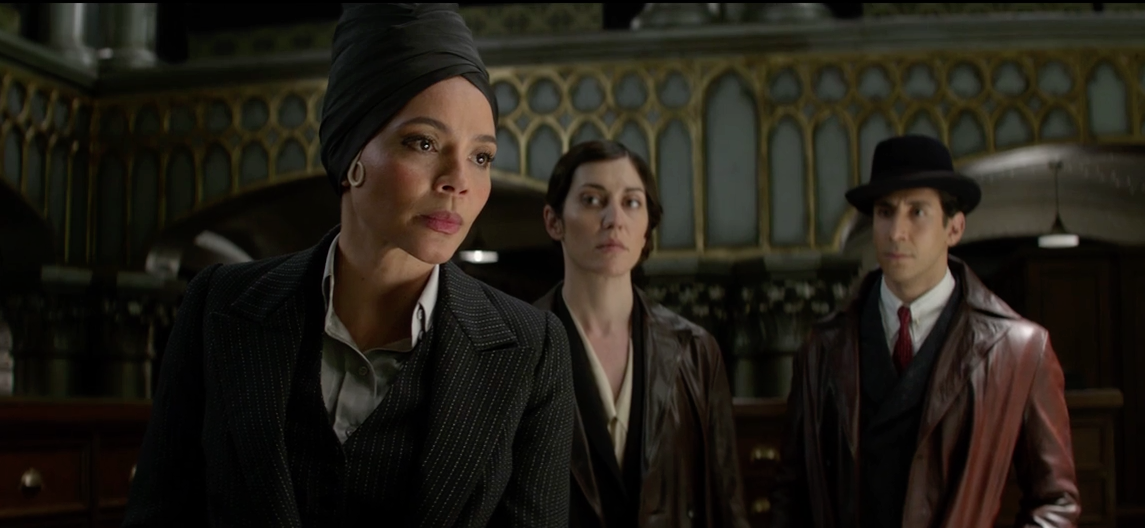 Probably the best wall of all was the wall covered in scenes from the movie on one pushpin board, and a collection of computer animated beasts on another large pushpin board.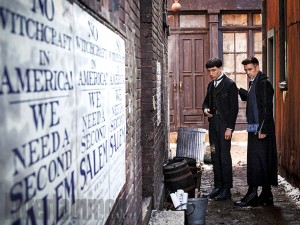 Pictures of the movie included Newt (Eddie Redmayne) being arrested while Graves (Colin Farrell) sat behind a desk with his hands folded. Another photo was taken in an alleyway, of Graves whispering into the ear of Credence (Ezra Miller), who was wearing a suit and looked utterly heartbroken. A third picture included Newt leaning out of the gaping hole in Jacob's apartment, pointing his wand defensively at someone or something.