EXCLUSIVE: Illustrated "Chamber of Secrets" Published TODAY!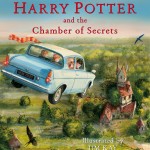 Oct 04, 2016
Today is publication day for Jim Kay's illustrated edition of J.K. Rowling's Harry Potter and the Chamber of Secrets! Bloomsbury and Scholastic will be making these beautiful editions of the second Harry Potter book available to fans around the world. Bloomsbury offered Harry Potter fansites exclusive images to premiere today, as well as an exclusive message from Jim Kay to Harry Potter fans! (Click to enlarge photos!)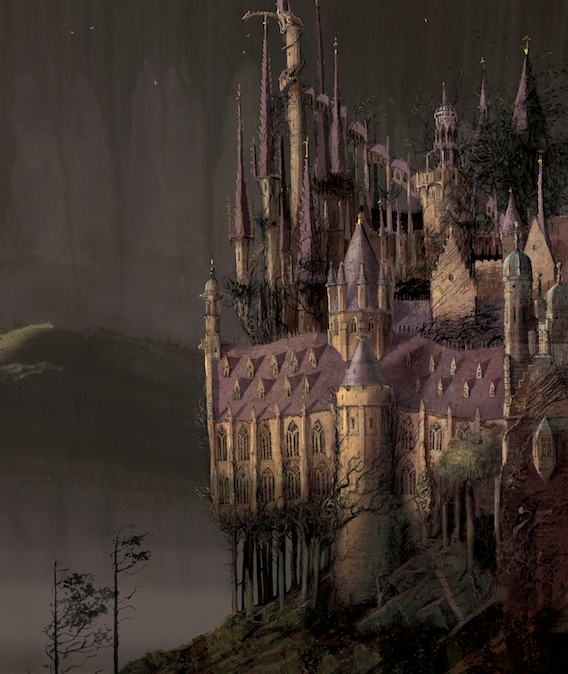 In his message Jim Kay talks about the different materials he used to create the illustrations for Chamber of Secrets, and how different the process of creating these images was from the images he illustrated for Sorcerer's/Philosopher's Stone. Each of the Harry Potter books will be distinctly illustrated in their own style and character–just as the books are distinctly different, especially in tone as they grow darker.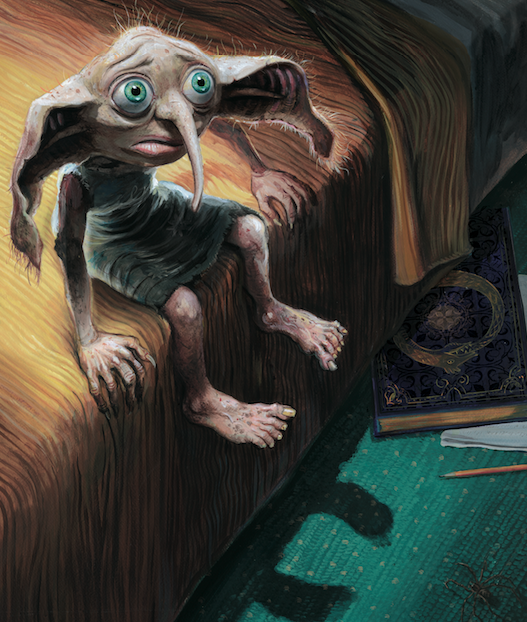 Jim Kay also talked about his work in the Botanical Gardens before he became an illustrator–much of his work became inspirational for his illustrations in different works. This experience became valuable for drawing the greenhouses and plants that feature in Chamber of Secrets for the first time! Jim Kay's exclusive message to fansites and fans can be seen below:

J.K. Rowling is in love with Jim Kay's work, as we saw in the book trailer released last week. J.K. Rowling was quoted on one of the dedication pages, "Seeing Jim Kay's illustrations moved me profoundly. I love seeing Jim Kay's interpretation of Harry Potter's world, and feel honoured and grateful that he continues to lend his talent to it."

In their press release for the book, Bloomsbury announced that the illustrated edition of Chamber of Secrets would be published simultaneously around the world today–making it available to everyone on the same day–so go get your copy in bookstores near you! They also confirmed that an illustrated Prisoner of Azkaban will be published in October 2017,  next year. The press release reads:
Bloomsbury continues its landmark publishing of the Harry Potter series with the release of Harry Potter and the Chamber of Secrets Illustrated Edition. This is the first fully illustrated edition of J.K. Rowling's second Harry Potter novel and continues Jim Kay's stunning interpretation of J.K. Rowling's wizarding world.

As Harry Potter's second year at Hogwarts takes him on another magical adventure, readers will be able to enjoy key moments such as the Ford Anglia flying over The Burrow, Harry and Ron's meeting with Aragog and the battle with the Basilisk rendered in Jim Kay's unique and glorious style. Key characters also get the Jim Kay treatment including Gilderoy Lockhart, Moaning Myrtle and fan favourite Dobby.

After Bloomsbury approached J.K. Rowling with the idea of creating colour illustrated editions of the seven Harry Potter novels, award-winning artist Jim Kay was chosen unanimously by publisher and author to illustrate the books. Jim Kay's artwork is brimming with rich detail and humour that perfectly complements J.K. Rowling's timeless classic.

Harry Potter and the Philosopher's Stone Illustrated Edition was published to huge acclaim in October 2015 and has already sold over 120,000 copies in the UK and many more in other languages. The second book will be published simultaneously throughout the world, marking it as another truly global publication.

All seven titles in the Harry Potter series are set to become beautiful illustrated editions. Jim Kay and Bloomsbury are already hard at work on Harry Potter and the Prisoner of Azkaban, to be published in October 2017.

With colour artwork on every page Harry Potter and the Chamber of Secrets Illustrated Edition is a wonderful addition to the Harry Potter canon, and a dazzling depiction of the wizarding world that will captivate fans and new readers alike.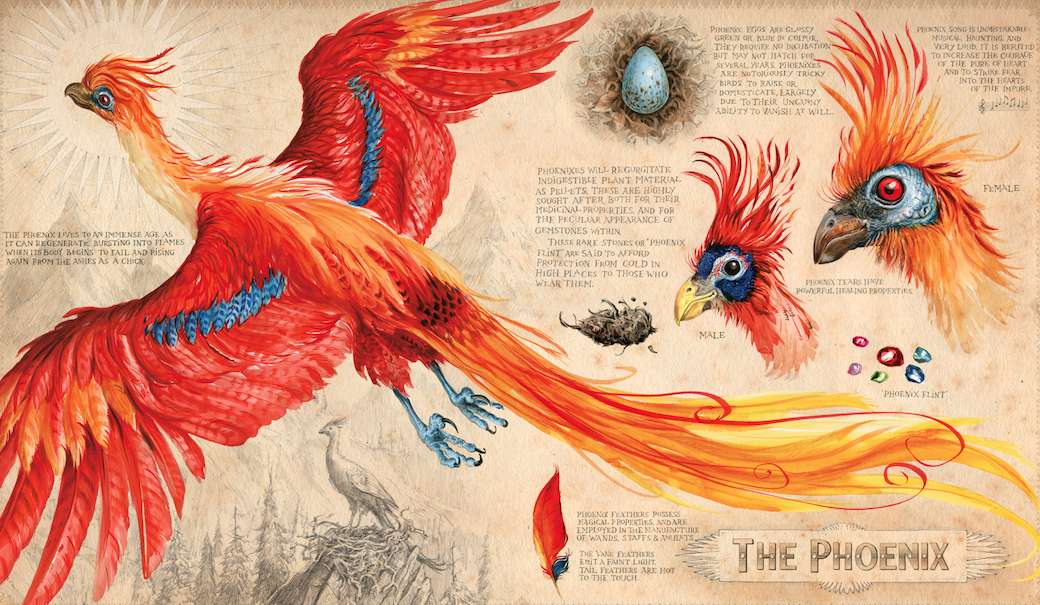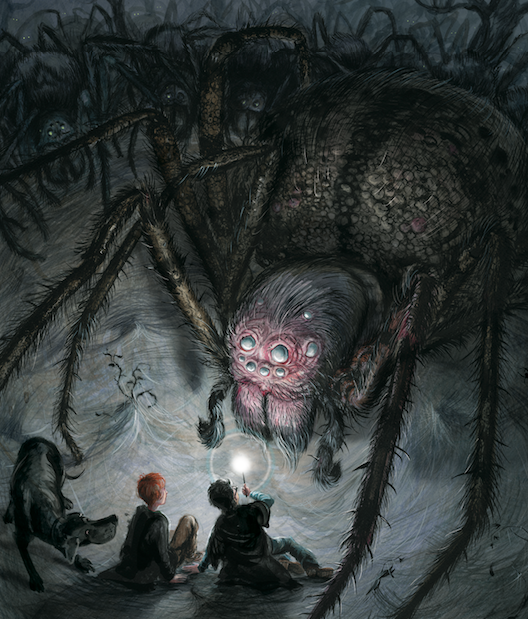 Bloomsbury also included a brief biography of Jim Kay, to tell fans a little more about the illustrator entrusted to this beloved series:
Jim Kay won the Kate Greenaway Medal in 2012 for his illustrations in A Monster Calls by Patrick Ness. He studied illustration at the University of Westminster and since graduating has worked in the Library & Archives of Tate Britain and the Royal Botanic Gardens at Kew. After producing a one-man exhibition at Richmond Gallery he was approached by a publisher and his freelance illustration work began. Jim has produced concept work for film and television, and contributed to a group exhibition at the V&A Museum in London. He now lives and works in Northamptonshire with his partner.

On being commissioned to illustrate the world of Harry Potter he said, "From my point of view it is, without doubt, the best commission you can be given … to be given the opportunity to design the characters, the costume, the architecture and landscapes to possibly the most expansive fantasy world in children's literature, well let's just say I'm extremely excited about it. However, I am also mindful of the huge responsibility this represents. I just want to make sure I do the best job I possibly can."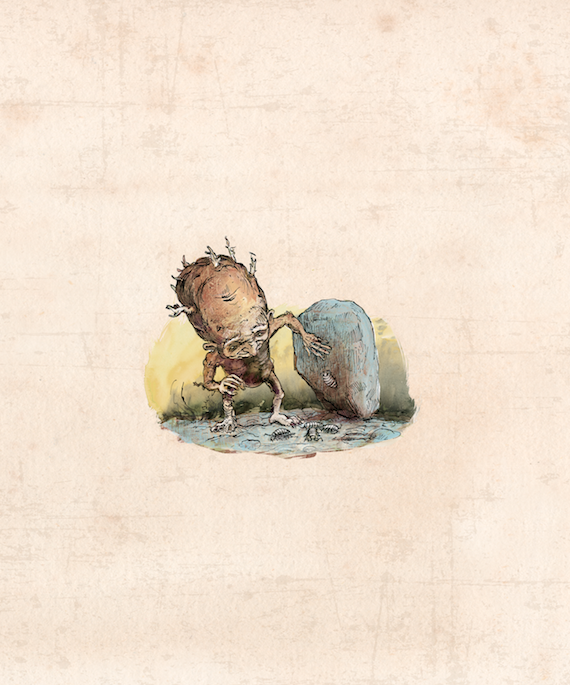 Both the original edition,  £30.00 Hardback, and the Deluxe edition, £150.00 Hardback slipcase, are published and made available today!