David Heyman Producing New 'Willy Wonka' Film & 'Paddington 2'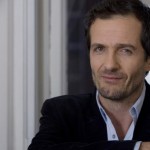 Oct 23, 2016
Variety recently confirmed that a new new Willy Wonka film is in the works. The original movies are based on the Roald Dahl book series, and David Heyman will be producing the newest installment!
Variety reports:
"Sources tell Variety that Warner Bros. has acquired the rights to the "Willy Wonka" IP from the Roald Dahl Estate and is planning a new movie centered around the eccentric character.
Heyman will produce with Michael Siegel, who is the manager of the Dahl Estate. Kevin McCormick is exec producing. "The Secret Life of Pets" scribe Simon Rich is penning the script. Courtenay Valenti and Jon Gonda are overseeing the project for the studio.
Sources reveal that the film will not be an origin tale, but a standalone movie focused on Wonka and his early adventures. It's unknown who from the original book series, other than Wonka, will be involved in the project. If the reboot is a hit, it seems likely that characters like Charlie could be seen in future installments of a possible franchise."
There have been only two books written in the series (Charlie and the Chocolate Factory, and Charlie and the Great Glass Elevator) and the recent West-End musical (opening on Broadway in April), however, no stories have ever focussed on Willy Wonka himself.
Heyman will also be producing Paddington 2, which will be starring Hugh Grant and Brendan Gleeson (who portrayed Mad-Eye in the Harry Potter films), joined by Julie Walters (Molly Weasley), Jim Broadbent (Prof. Slughorn), Hugh Bonneville, Peter Capaldi and Ben Whishaw.
The Express gives a summary of the second instalment's plot:
"Paddington 2 sees our marmalade lover settled into family life with the Brown family at Windsor Gardens.
The plot see the bear sets out to find a present for his Aunt Lucy's (Imelda Staunton) 100th birthday."
---
NOTE TO READERS:
The Leaky Cauldron is searching for intern writers! If you'd like to take a glimpse at what it's like to share Potter news to a global audience, write about Cursed Childand Fantastic Beasts news and develop your writing and teamwork skills, please write a sample news article and a cover letter, and send it to [email protected].
Please note: this position takes up around 5 hours a week and is voluntary, but you get to be a part of a #1 Harry Potter fansite, with a long history and an exciting future ahead – so many new stories are just around the corner!
We are also looking for volunteer editors. This position involves working with other editors and overseeing a team of around 15-20 writers to ensure Leaky is posting news promptly and updating social media where appropriate.
We'd love to hear from you and get more people on board, so please send in your applications by Saturday November 5th.