Moleskine Notebooks is Creating an AMAZING Harry Potter Line!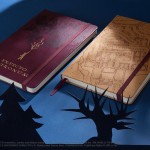 Oct 29, 2016
Moleskine, a company well-known for their professional planners and journals, celebrated the magic of story telling by unveiling it's new Harry Potter notebooks earlier this week! One of the two notebooks features the Marauder's Map titled "I Solemnly Swear that I am up to No Good" on it's clothe cover. The second journal is titled "Expecto Patronum" and features a gold embossed Harry sending a spell into a cloud of Dementors. Pictures and the press release that follow are courteous of Moleskine.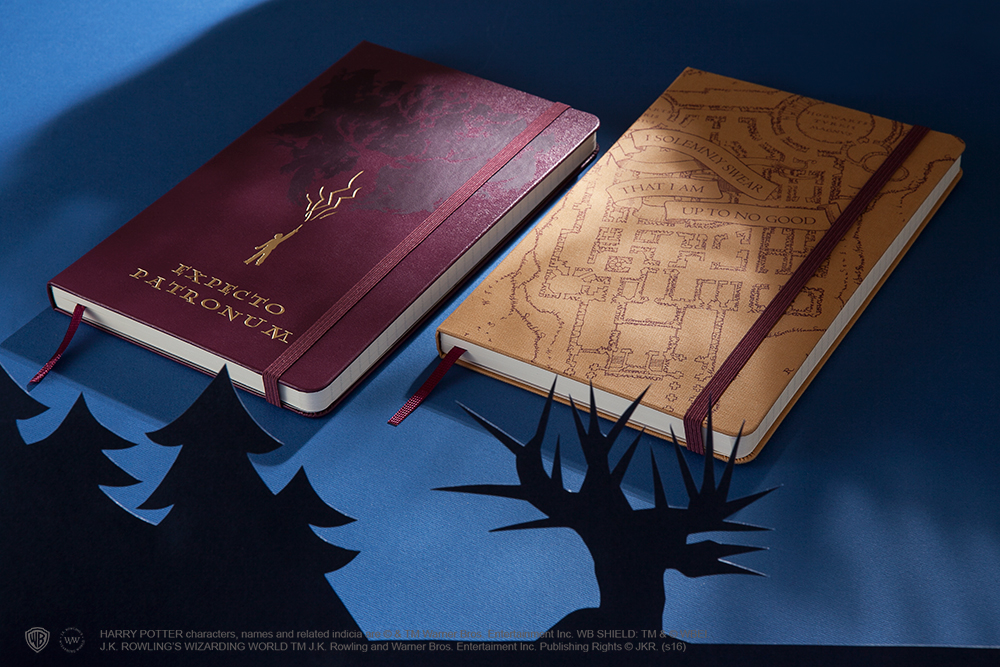 The press release stated:
Moleskine and Harry Potter

Celebrating the power of storytelling

New York, NY (October 27th, 2016) – Moleskine is celebrating the power of storytelling with the launch of their new Harry Potter Limited Edition Collection.

 

Two Limited Edition notebooks featuring unique cover art inspired by Harry Potter's adventures make up the collection, which was created in partnership with Warner Bros. Consumer Products.

 

On the burgundy cover, an image of a young wizard printed in debossed gold casts the powerful Patronus Charm surrounded by the dream-like image of a stag, Harry Potter's Patronus. The second clothbound cover design is inspired by the Marauder's Map, a magical piece of parchment that reveals the interior and grounds of Hogwarts School of Witchcraft and Wizardry and the movements of its inhabitants.

 

With this Limited Edition Collection, Moleskine takes inspiration from J.K. Rowling's Wizarding World and the power of imagination that brings the magic on the page to life.
Each of the notebooks comes with exclusive Harry Potter stickers that include iconic words and items from the series–golden snitch, spells, Hogwarts crests, and more! Moleskine even suggests that you keep the paper band that wraps the notebooks, which feature potions labels Polyjuice or Veritaserum, and use it as a Koozie for your water bottles.
As with all things Potter, Warner Bros. and Moleskine worked together to bring Potter fans the best experience with Harry Potter products, paying attention to the slightest of details. As Moleskine noted, "Both inside covers feature the first initials of Harry's mother and father (James and Lilly) decorating the famous Moleskine "In Case of Loss" label."
(click to enlarge photos)