Harry Potter Shop in Heathrow Officially Open!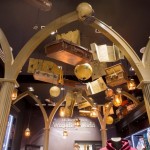 Nov 22, 2016
On Wednesday, the Harry Potter shop in Heathrow airport, terminal 5, officially opened its doors to the public!
The shop sells over 200 items, many of them exclusively at the Heathrow store. Their products include new items from Fantastic Beasts and Where to Find Them as well as items you will recognize from Platform 9 3/4 at King's Cross and The Cursed Child play.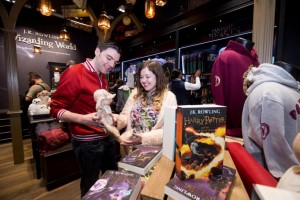 The shop is open seven days a week, from 5:30am to 1opm. More than 16 million people are expected to visit the shop each year. In an article published by DFNI earlier this week, they said:
Jonathan Sands of The Harry Potter Shop said, "We are proud to be opening The Harry Potter Shop at Heathrow Terminal 5, in partnership with Warner Bros. Consumer Products, and look forward to bringing some of our magic to the UK's most iconic airport."

Heathrow's Commercial director, Jonathan Coen said; "We are really pleased to welcome the new Harry Potter Shop to Terminal 5. Harry Potter is loved across the globe and what better place to enjoy gift and souvenirs from the Wizarding World before our passengers fly to the other side of the world. We hope our customers enjoy everything the new store has to offer as they take a little magic with them."
See more about it here!