Trailer for Jason Isaacs New Series "The OA" Released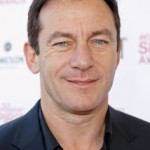 Dec 12, 2016
Netflix dropped the trailer for its anticipated, but secretive, new series "The OA" on Monday. The first episode premieres Friday, Dec. 16.
Variety reports the show follows:
"A missing blind woman who finally returns to her family after seven years with her sight restored…She refuses to talk about what happened to her during her time away from home, leaving viewers to contemplate what exactly befell her all those years ago."
Jason Isaacs, Lucius Malfoy in the Harry Potter series, stars alongside a wide array of familiar actors (including Brad Pitt). Read the announcement here. View the trailer below.