PotterCast #265 – Interview with J.K. Rowling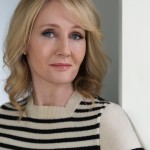 Jan 01, 2017
For their latest episode, PotterCast invites you to revisit their complete interview with author J.K. Rowling, following the hysteria of the final Harry Potter book's release. The original episode may have been recorded just after Deathly Hallows way back in 2007, but it's well worth another listen given the links to Fantastic Beasts, some of which we've noted below.
*Fantastic Beasts spoiler warning*
So many theories were discussed in this interview, and so many questions answered. Jo likened the Horcrux-making process to splitting the atom, saying that both can have catastrophic consequences. The differences between Horcruxes and Obscuri (as John Noe coined in #263) are perhaps more numberable than their similarities, however, it could be worth asking how much weight an Obscurus has on a soul.
During this discussion, Jo explains that Dumbledore's two-headed snake charm illustrated how he saw Voldemort's soul dividing during the Horcrux process. Does an Obscurus – a dark, parasitic force – instead crush, silence or replace somebody's soul? We also don't know how Newt managed to split one from an Obscurial girl's body, and he didn't seem too intent on sharing – could he be ashamed? Listen to the long conversation about Horcruxes in the episode and see if you can pick out any possible comparisons.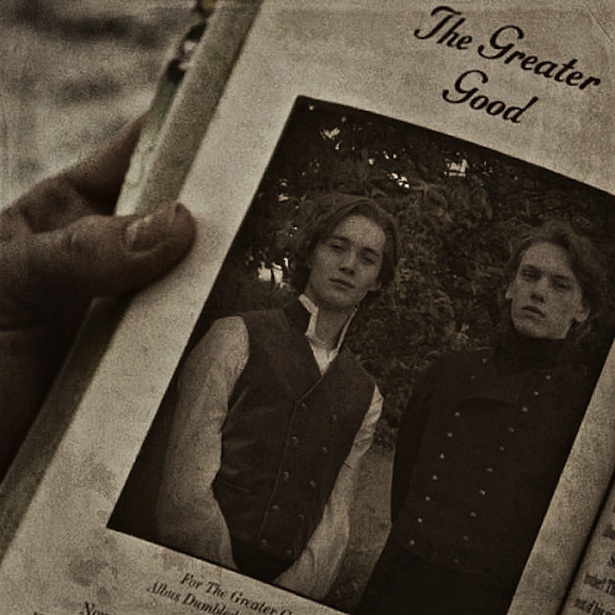 After a short discussion about the planned encyclopaedia and the Battle of Hogwarts, the podcasters move onto the topic of love and homosexuality in the wizarding world. We are reminded of Dumbledore's complex relationship with Grindelwald, which we know now could potentially feed into Fantastic Beasts. Rowling notes that his feelings for Grindelwald were an 'infatuation rather than a straightforward friendship', and that a child, perhaps, would instead see 'a very devoted friendship'.
Rowling explained in the interview that Dumbledore was eventually himself 'made a fool of by love' by somebody who could be seen as his 'dark twin', a morally bankrupt dark wizard. The infatuation and humiliation of Dumbledore, and the relationship between Newt and Leta are bound to be related to this overarching theme of love being hubris as well as a saviour, and if you listen to the full discussion in the podcast, the important thematic similarities between Fantastic Beasts and the Potter series become a lot clearer. Will we grow to understand just how much Grindelwald manipulated Dumbledore, and how will Arianna Dumbledore play into this?

The Elder Wand is sure to feature in Fantastic Beasts, as by this point – as noted in PotterCast #263 – Grindelwald would have already stolen this from Gregorovitch. Jo explained wand lore and wand allegiance towards the end of this interview, which is worth revisiting to appreciate the 'dispassionate and ruthless' nature of the Elder Wand.
So many questions to ask, and so many Fantastic Beasts films left to go. Listen to the full interview below (or on iTunes) to discover more, and read the full transcript here. 2017 is going to be a full year of regular podcasting, so keep posted! You're also invited, of course, to drop theories and questions over at PotterCast's website, Twitter and Facebook.