New 'Beauty and the Beast' Footage Released!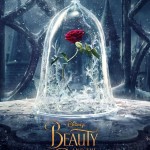 Jan 02, 2017
Beauty and the Beast, starring Emma Watson as Belle, doesn't open in theaters until March 17, 2017, but Disney knows how to keep fans anticipating the release of the live-action remake of their beloved animated classic. They unveiled two new TV spots yesterday, to the excitement of viewers everywhere.
Slash Film reported that most of the footage has been seen in other teasers but, if you watch closely, you'll find some new material has been cut in! They go into detail:
"One of the more notable inclusions is Belle (Emma Watson) meeting the talking household items such as Lumiere (Ewan McGregor), Cogsworth (Ian McKellan) and Mrs. Potts (Emma Thompson) which leads her to talk to a hairbrush, which she quickly learns isn't alive like the rest of the furniture."
Check out the first of the two spots below:
Here's the spot that includes the humorous hairbrush sequence:
Leaky reported on the first official full-length trailer over a month ago, which means we may be seeing a new one soon! In the meantime, be our guest and enjoy a hint of the musical magic you can expect in a few short months–listen to the snippet Leaky recently posted of Emma Watson singing!