'Fantastic Beasts' Nominated for Casting Award!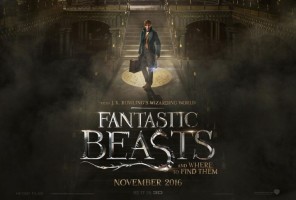 Jan 04, 2017
The 32nd annual Artios Awards are fast approaching and the Casting Society of America has just announced the nominations for the feature film categories. Fantastic Beasts and Where to Find Them was awarded a nomination among other top contenders for its outstanding achievement in casting!
Fantastic Beasts fell into the big-budget drama category and will be up against Arrival, Hidden Figures, Nocturnal Animals and The Girl on the Train.
The credit for the film's incredible casting goes to Fiona Weir, the casting director, and Jim Carnahan. Weir was also the casting director for the last five Harry Potter films, while Carnahan is most known for his casting work on Glee.
The nominations are selected by CSA members from the pool of projects that met eligibility requirements and were released from June 1, 2015 through May 31, 2016.
The winners will be announced simultaneously on January 19th at two separate ceremonies, one in New York and the other in Los Angeles. Michael Urie is set to host the New York ceremony at Stage 48 in Hell's Kitchen and Joel McHale will be hosting the L.A. ceremony at the Beverly Hilton Hotel.
You can read the full list of nominations for all the categories here.
We'd love to hear your thoughts on the film's casting choices! Share them with us in the comments below!