David Tennant's 'Mad to Be Normal' to Feature in Glasgow Film Festival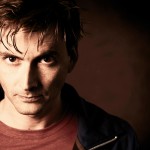 Jan 05, 2017
David Tennant, known to Harry Potter fans as the Death Eater Barty Crouch Jr., brings another radical to life in the film biopic Mad to Be Normal. The film will feature in the esteemed closing slot at the Glasgow Film Festival (GFF), which opens February 15th, and covers the unusual, envelope-pushing life of Scottish psychiatrist RD Laing.
Laing rose to notoriety in the 1960s, buoyed by the support of famous fans such as The Beatles. He was known for his counter-culture views on medication and treatment, preferring a community-care approach rather than a reliance on anti-psychotic drugs. He opened a revolutionary mental health center for patients that left doors unlocked and provided a medication-free environment.
GFF Co-Director Allison Gardner described Tennant's performance to The Guardian:
"[He] gives an absolutely stunning performance as RD Laing in Mad to Be Normal, and it seems only fitting that Glasgow should have the honour of hosting the premiere of a film about one of the city's most complex, charismatic figures."
Tennant can certainly pull off complex and charismatic, so it's no wonder director and biographer Robert Mullan tapped him for the role.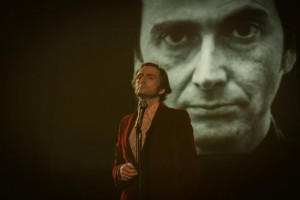 The National profiles Laing's remarkable life and career in more detail:
"[He was the] man dubbed 'the high priest of anti-psychiatry' who challenged the orthodoxy, wrote a best-seller at 28, fathered 10 children and died at the age of 61."
Tennant become a household name when he acquired roles in Doctor Who and Harry Potter and the Goblet of Fire in the same year (2005). So he can probably relate to receiving that sudden wave of attention at a relatively young age professionally. He undoubtedly brings that wealth of personal experience, along with his intense acting style, to the film.
Mad to Be Normal also stars fellow Harry Potter alum Michael Gambon, Gabriel Byrne, and Elisabeth Moss (Mad Men.)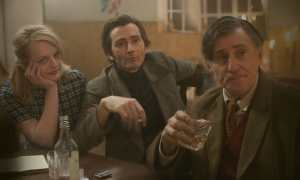 David Tennant is set to attend the closing gala February 26th, along with Mullan and other cast members. A date for release in theaters has not been announced.
Read the The National's full report on the Glasgow Film Festival here. For The Guardian's coverage of the upcoming event, click here.