Harry Potter Actors Participate in Women's Marches Around the World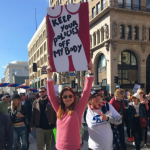 Jan 22, 2017
Ever since Donald Trump was officially elected President of the United States, people had been planning protest marches. The Women's March on Washington took place all day yesterday, but they weren't the only ones. During planning, the Women's March on Washington grew into something no one could have predicted. There were marches being planned in every state in the U.S. as well as marches out of country and off-continent. Women's Marches took place on every continent in the world yesterday. Yes, that includes Antarctica.
Many people marched yesterday, and there were a few familiar faces in the crowds. Several different Harry Potter actors took part in marches all over the world.
Emma Watson (Hermione Granger) was seen marching alongside protestors in Washington, D.C. (500,00 in attendance).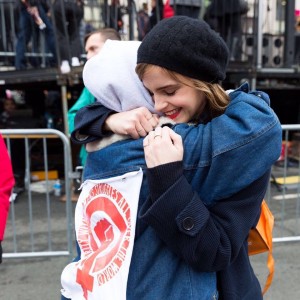 Bonnie Wright (Ginny Weasley) participated in the largest march that took place yesterday, in Los Angeles, California (750,000 in attendance).
Zoë Kravitz (Leta Lestrange) took part in the same march, in LA.
March. A photo posted by Zoë Kravitz (@zoeisabellakravitz) on
Dan Fogler (Jacob Kowalski) marched in New York City (250,000 in attendance), and instagrammed this photo of the street in front of him:
Katie Leung (Cho Chang) proudly participated in the march in London (100,000 in attendance).
And here's mine with hearts and all. ?#womensmarchlondon pic.twitter.com/Ognf4iTYA2 — Katie Leung (@Kt_Leung) January 21, 2017
Gemma Chan (Madam Ya Zhou) also marched in London.
These marches set records. For one, it was the largest one-day protest in the United States. Yesterday, the world united and stood up for what they believed in. Let us know in the comments if you attended one of the marches yesterday!   For more information on: The march in Antarctica, click here. Emma Watson in D.C., click here. More pictures of Emma at the march, click here. The largest protest in U.S. history, click here. Official Women's March attendance numbers, click here.