#FollowTheSpiders… What Could It Mean?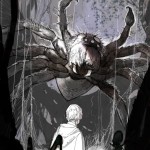 Jan 23, 2017
Several Harry Potter related social media accounts began telling fans to "Follow the Spiders," this past weekend. The initial tweets came from the Warner Brothers Studio Tour London and Pottermore, and with them came many fan theories as to the meaning behind this secret message.
On January 19th, about a week before the Celebration of Harry Potter at Universal Studios Orlando, the WB Studio Tour released this tweet:
Looking for something? All you need to do is #FollowTheSpiders: https://t.co/8fS6UYJ9P1 pic.twitter.com/48PeNP3SFk

— WB Tour London (@wbtourlondon) January 19, 2017
On the same day, Pottermore tweeted a similar message:
Looking for something? All you need to do is #FollowTheSpiders https://t.co/z65oFv95gc pic.twitter.com/3BOaurRYQ0

— Pottermore (@pottermore) January 19, 2017
Also appearing was a new Instagram account @followthespiders which released 9 separate posts that came together to reveal the image of a spider: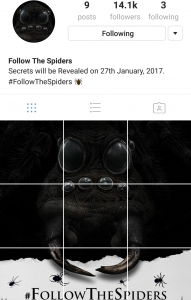 According to the new Instagram account, there will not be any more information revealed to fans until January 27th at the Celebration of Harry Potter. Until then, all we can do is speculate as to what this message could possibly mean.
The quote comes, as most of us probably recall, from the second book when Hagrid is trying to give Harry and Ron a clue as to where they can find information about the Chamber of Secrets. With the 15 year anniversary of Harry Potter and the Chamber of Secrets approaching this November, it is likely that this would be the theme of this new surprise.
This could mean anything from a new 'Escape the Spiders' ride at the Wizarding World of Harry Potter, to a new Forbidden Forest or Chamber of Secrets themed exhibit at the WB Studios Tour, or even a new update on Pottermore. Whatever it is, it is likely to be big since they went through the trouble of creating a new Instagram account just for the occasion.
In five days we will know for sure, so keep an eye out for more information! In the meanwhile, we would love to hear your theories in the comments!