New Souvenirs Announced for A Celebration of Harry Potter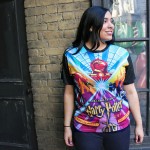 Jan 25, 2017
New exclusive souvenirs are making an appearance at this year's A Celebration of Harry Potter, and we've got a first look at some of them for you.
Guests attending this weekend's celebration will be able to purchase a variety of souvenirs that will only be available at this year's event. The items will be available at the Harry Potter Expo along with those from numerous other vendors.
One of the most highly anticipated items is the commorative A Celebration of Harry Potter 2017 wand. The design is new and unique for the event and will only be available for pre-order at the expo. There is a limited quantity available, so make sure you order yours before they run out!
Another exciting edition is a new Chocolate Frog Card featuring Gilderoy Lockhart. Lockhart will also coincidentally be celebrating his 53rd birthday tomorrow, January 26th (although he probably doesn't remember this), so the timing is just right. We're certain he'd like nothing better for his birthday than for his charming smile to be featured on a wizard card.
Unlike in the real Wizarding World, Chocolate Frog Card collector's at Universal Orlando will have an opportunity to "cheat" and guarantee they acquire this new card for their collection. At the expo and for the following two weeks, the boxes containing the new Lockhart card will be marked with stickers. After those two weeks, however, the new card will be mixed in randomly with the rest. The card will also be available during and after the event at Sugarplum's and Honeydukes.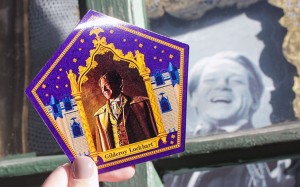 There will also be new art and displays from MinaLima, plenty of merchandise featuring this year's new graphic design, and even new charms from the Lumos collection.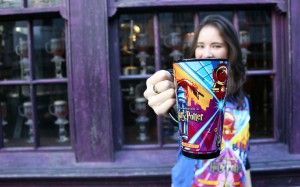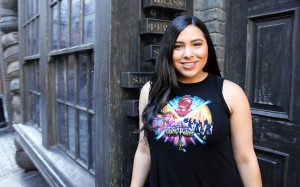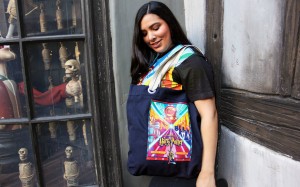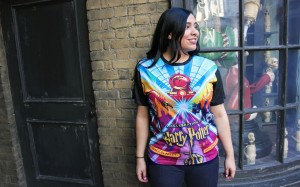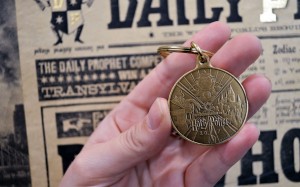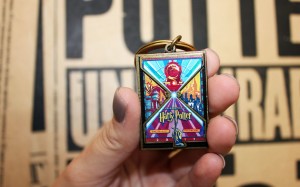 To get your hands on these exciting, exclusive items and more make sure to visit the Harry Potter Expo in Soundstages 33 and 21 during A Celebration of Harry Potter this weekend, on January 27th-29th!
Thanks to Universal Orlando for this sneak peak!