'Beauty and the Beast' Moving Posters!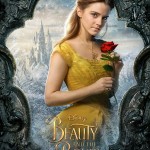 Jan 27, 2017
Harry Potter's Emma Watson and Emma Thompson feature in new moving posters for Disney's live action Beauty and the Beast!
The film is set for release in just a month and a half on March 17th, and Disney aren't holding back on the preview – we've already had a glance at Belle's iconic dress, the rose and heard a clip of Emma singing – if that's not enough to get you excited perhaps these final trailer – debuting on Monday – will do the trick!
There's a large number of motion posters, featuring Potter's Emma Watson as Belle and Emma Thompson as Mrs. Potts. They also showcase Dan Stevens as The Beast, Luke Evans as Gaston, Kevin Kline as Maurice, Josh Gad as LeFou, Ewan McGregor as Lumiere, Ian McKellen as Cogsworth, Stanley Tucci as Cadenza, Audra McDonald as Garderobe and Gugu Mbatha-Raw as Plumette.
The non-moving posters can be found below: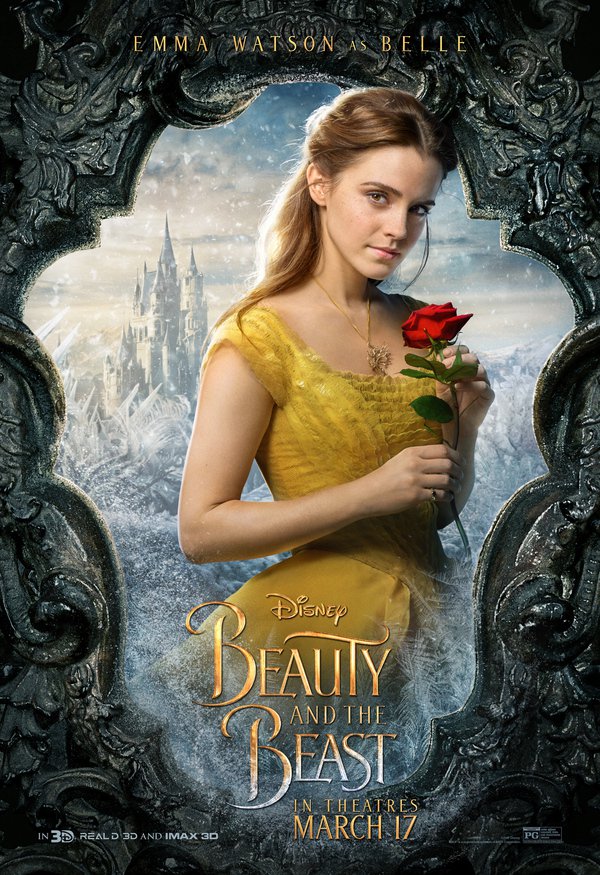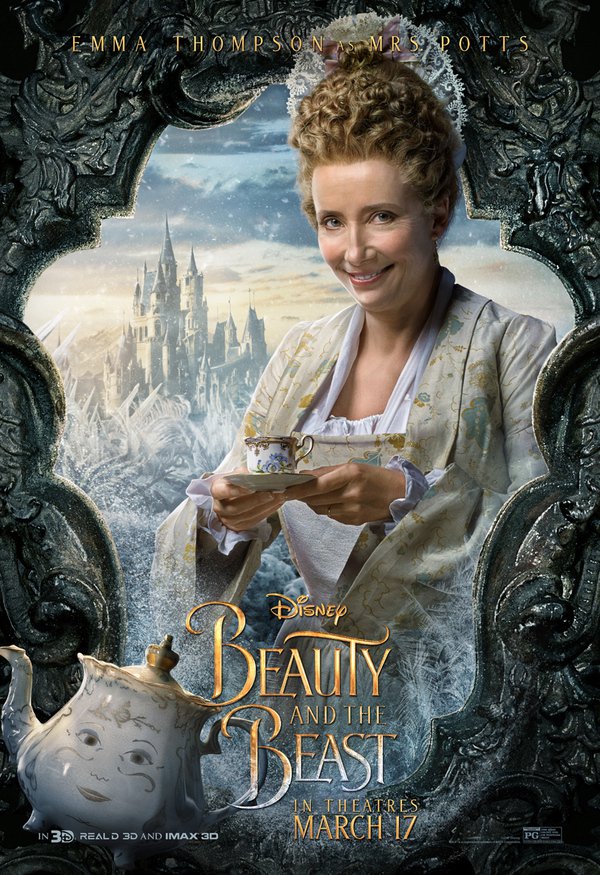 MovieWeb predicts the film will be a huge Blockbuster hit:
"The first teaser trailer was viewed by a whopping 91.8 million people in the first 24 hours, breaking the previous record of 88 million set by the first teaser for Star Wars: The Force Awakens. Then in May, the first full Beauty and the Beast trailer was viewed 127.6 million times in the first 24 hours, easily surpassing Fifty Shades Darker (114 million views) and the first full Star Wars: The Force Awakens trailer (112 million views)."
The posters of Belle were shared on Emma Watson's Facebook and Twitter, and posters for each of the characters can be found at MovieWeb here!