First Look at Female led "Ocean's 8"!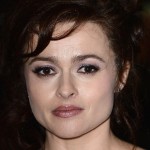 Jan 30, 2017
Helena Bonham Carter, known best to Harry Potter fans as the despicably evil Bellatrix LeStrange, is one of the Ocean's 8 in the upcoming sequel to the Ocean's 11 series. A first look photo of the all-female cast of the film has finally been released!
Released by Warner Bros.Pictures and Village Roadshow Pictures, the photo shows the cast on a subway car.
"In summer 2018, the tide will turn as (left to right) Debbie Ocean (Sandra Bullock) attempts to pull off the heist of the century at New York City's star-studded annual Met Gala," a statement explains. "Her first stop is to assemble the perfect crew: Lou (Cate Blanchett); Nine Ball (Rihanna); Amita (Mindy Kaling); Constance (Awkwafina); Rose (Helena Bonham Carter); Daphne Kluger (Anne Hathaway); and Tammy (Sarah Paulson)."
Directed by "The Hunger Games" director Gary Ross, it teases at being an exciting movie set for release June 8, 2018.