Leaky Interviews Evanna Lynch on 'My Name is Emily', Ambition and Self-Acceptance!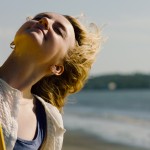 Feb 14, 2017
Leaky recently had the chance to sit down with the wonderful Evanna Lynch to talk about her starring role in My Name Is Emily, which hits theatres in the U.S. this month. Evanna spoke to us about her experience on the film, her latest projects and her ambitions for the future.
My Name is Emily is described as "a triumph of defiance and determination" and "a moving and poetic coming of age story", and Evanna portrays the eccentric leading character of Emily with fierceness and vulnerability. It's an excellent show of her talent as an actress, and an impressive story which weaves in and out of Emily's character and the wider themes of the film, which deals with mental health, the divide between childhood and adulthood, and the challenges of adolescence.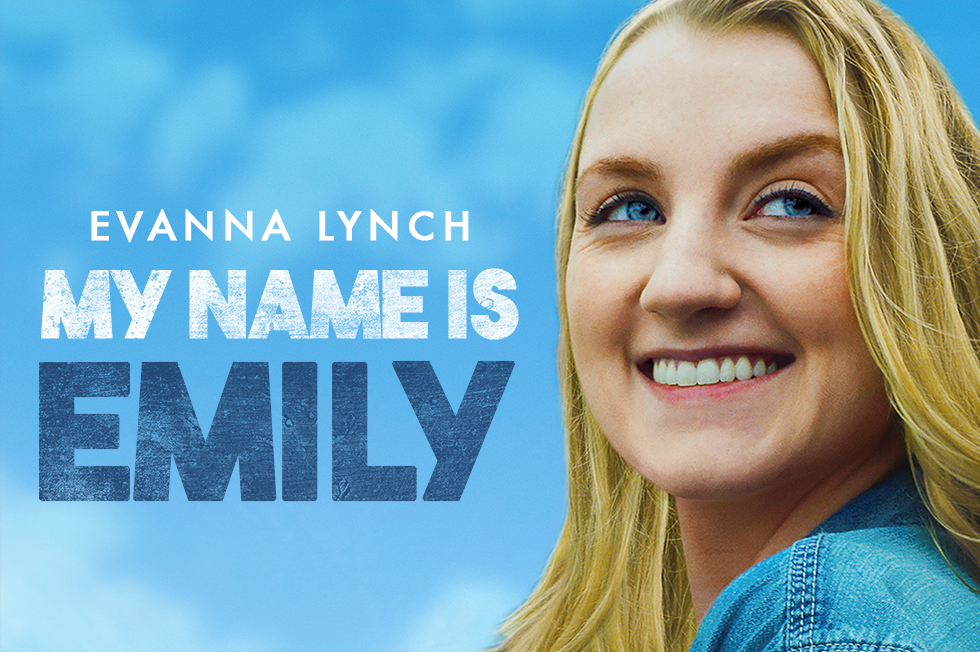 What sort of input did you have on Emily's character? Was there anything in particular you added? 
"Just various backstory questions, mainly her look. They had her looking sort of frumpy I guess. Like, "She's odd, so she'll dress old-fashioned and covered up", and I was like no, she's free – she's not desexual. They had her shirt up to here and her skirt down to here and I was like no, she's not someone who's trying to conform, but she's not gonna hide. Just trying to make her look more funky and expressive rather than "I don't like the world and I'm not gonna conform to your expectations" 
Simon Fitzmaurice wrote and directed My Name is Emily through the movement of his eyes using state of the art iris recognition software. He has Motor Neurone Disease (ALS) which has left him completely paralysed, and the Indiegogo campaign helping to fund the film received support from Alan Rickman and Colin Farrell.
What was it like working with Simon Fitzmaurice?
"He's just the most passionate person ever – he has such an infectious passion for life. It's literally kept him alive. He doesn't want to give up no matter how hard it is. It's so hard for him to just get a sentence out – he loves life and he loves expression so much, so I guess I got the message to always be passionate with what you do. What I saw in Emily as well, that boldness, is essentially [Simon]. That's what always struck me about her: she's so fearless about expressing herself and her emotions, she'll never hide them. She won't smile just because people tell her to, and [Simon's] totally unafraid of his feelings and letting them be known.
"I remember he used to do that a lot to me and George [Arden], he would just occasionally tell us he loved us.  He's just got no hesitation, if he feels something he'll say it. I guess because he has so many physical obstacles, he has none in his mind at all. Any time he has an idea he'll go at it. He wont doubt himself at all and I definitely learnt a lot from Simon on that – I definitely doubt myself too much. There's no space for that, there's no time."
Evanna said this was a challenge at points to communicate on set, but notes that it was a rewarding experience:
"Simon can't speak or convey emotions or respond to your thoughts, he has to take time to speak so when I'd try to offer suggestions or my thoughts on my character and the scene it would take some time, and that can be challenging because there's a lot of doubt and anxiety that happens in that pause, it was definitely a challenge, but he's such a determined and inspirational man"
My Name is Emily centres on a girl living in a foster home in Dublin after her father (Michael Smiley) is confined to a mental hospital in rural Ireland after the death of Emily's mother leaves him distraught and struggling with his hold on reality. Emily decides to take matters into her own hands and find her father, whom she believes has been wrongly confined.
I noted the focus on mental health, is that something that drew you to the script?
"Absolutely! That idea that you don't have to be well to be loved – there are so many self-help books I definitely bought into growing up that said that you had to love yourself first in order to be acceptable or in order for anyone to love you. I think that's really damaging – it's something that's really hard and something that definitely adolescents struggle with. I love that it explored her and her dad's relationship, neither was perfect in their relationship to each other, but there was still a way they could have a relationship. She didn't have to write him off and visa versa."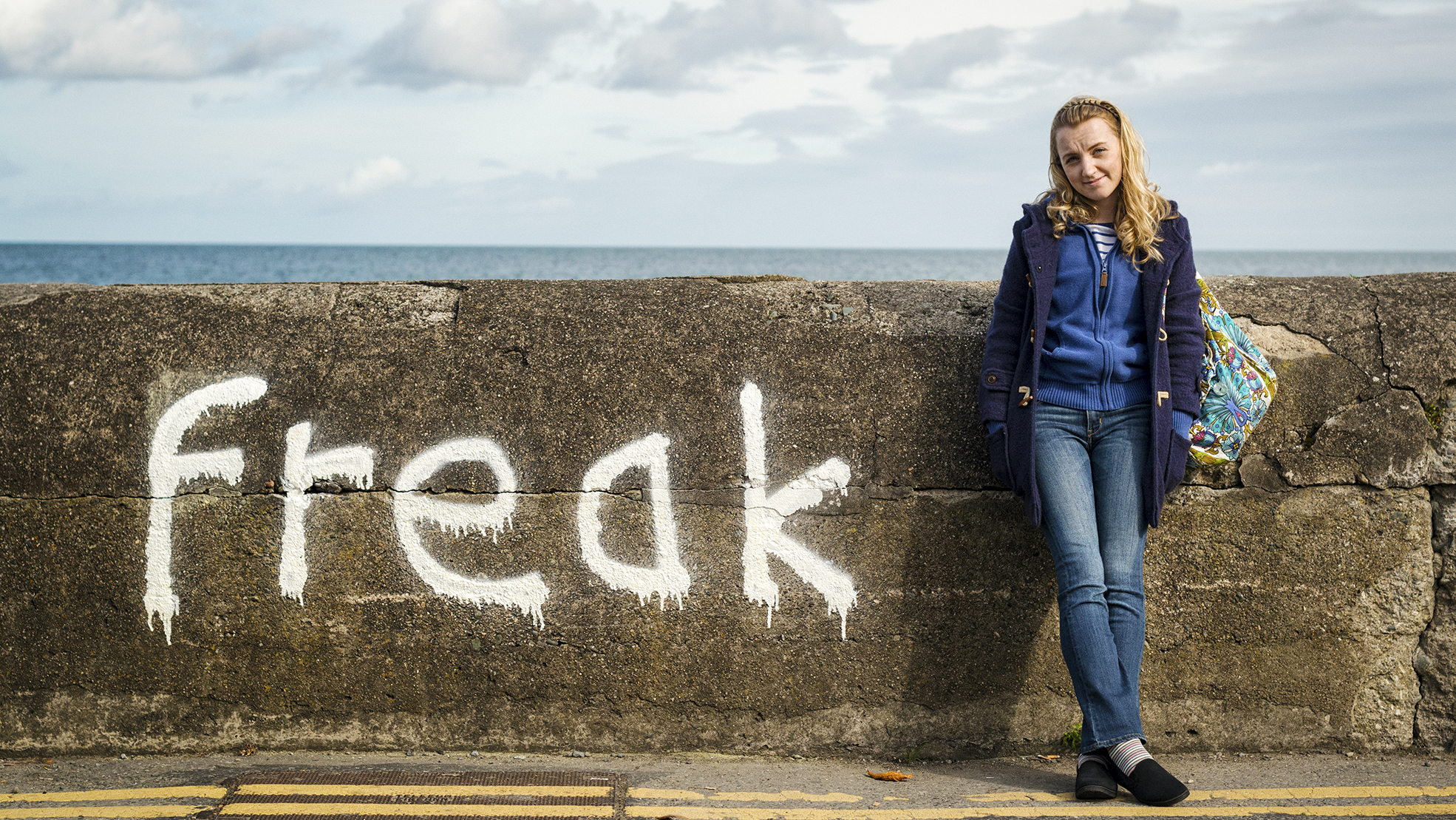 What was the most challenging part of playing Emily?
"Well I'd say the swimming – I can't swim! I had a great instructor though, they were very understanding, and it's good being in a role which takes you out of your comfort zone"
It's been many years since Potter, and Evanna is establishing herself as an actress with a great many talents who isn't afraid to experiment with characters. She explained the differences between working on an Independent (Indie) film to a franchise like Potter:
"There's a lot of pros and cons for both, in Indies you have a lot more responsibility on you. Franchises have such a huge team, and so many people waiting on you to help you get it right, and help you if you need anything.

"Even just down to the costumes – there's so many people who see them and have to approve of them, so when you see it on screen it doesn't feel so much like you because it's had so much behind it, whereas on Indies you see the finished product and think "There's definitely more of my portrayal that's remained in there

"I think it's a bit more creatively fulfilling. You get a lot more choice, and there's more of an opportunity to totally mess up, I know opportunity's a weird word to say but sometimes there was the sense on Potter of like "I can't mess up" – there's always going to be someone who's got it for us. 

"That scene where Dumbledore dies and we raise our wands – I remember nobody was in a very sad mood, and afterwards they added in tears in post production! I remember thinking "We weren't crying then, were we?"

"Obviously the Potter stuff is so perfect as it is – you don't have to do as much character building, whereas with Simon we would email back and forth going into her backstory – it really felt like she was being born as the film was going along.

"Another thing with Indies is that you only get a couple of takes. You kind of go "Let me do one more!" and they literally will say no because there's just not the budget for it. It was really shocking sometimes."
I'm reminded of the video where Emma Watson and Rupert Grint speak about getting fined because they laughed too much on set, and mention it to Evanna, who laughs:
"They got fined? That's so funny, I never realised! [Rupert] had a laughing problem though, like, he couldn't control it, and nobody knew what he was laughing at. He'd be laughing about laughing. One time he did it when we were filming a scene in the Room of Requirement – we were surrounded by mirrors so everyone could see him laughing. We found it the most hilarious day but the crew were so p***** off, it was so funny." 
We spoke for a while about A Celebration of Harry Potter, and Evanna shared her thoughts on The Wizarding World of Harry Potter in Hollywood, which she helped to open last year:
"The Orlando one is bigger and slightly better, but it was great living in LA for the past year and having it just down the road, around a 10 to 15 minute drive away. I was bringing my friends there all the time – maybe abusing my privileges a little!" She laughs.

"They need to get one here [in the U.K.] though!"
Evanna has mentioned various projects she's been working on over the past couple of years, and she was working as a private yoga teacher back in LA. Though her focus of late has been on acting and she's set to appear in a play for six weeks this Summer, she's still got various personal projects in the works!
I read that you were working on a novel – is that still a project of yours?
"I'm still working on it! Last year I stopped – I went back to acting school for a year. I just felt like I was avoiding things as an actor – things I hadn't studied. Now I'm back to writing. I just moved here [London]. I don't know what it is yet. I've written a few chapters."
Simon Fitzmaurice is a brilliant writer, and this is exceedingly evident in the poetic, fluid nature of My Name is Emily's script. Evanna's monologues in the film are beautiful, moving and eloquent. They stick with you long after the film has ended. Alongside this, J.K. Rowling has obviously had a huge influence on Evanna's life.
Evanna's own work is bound to be informed by working with so many brilliant writers, so I wanted to know what she'd gained from her experiences:
"I have such an appreciation for backstory – that's why I moved back here. There's so much T.V. in LA and characters can be so underwritten because there are people writing scripts who don't appreciate books, which have so much detail and the characters have to be well developed. In TV they can kind of get away with it – the characters can be plot devices. I always make sure I do a lot to 'fill in' a character because I just don't like it when a character is used to move the story along, it feels like the heart is missing from it."
She is outspoken on various issues and causes – from her essay on body image to her campaigns on ending poverty with LUMOS and promoting animal rights with various groups. Evanna is keen to use her voice however she can, and isn't afraid to stay true to herself. She has previously mentioned wanting to work on a vegan podcast, and I checked up to see if this was still a work-in-progress:
"Yes! I do have names, but I'm told they're all too girly. I need to try to have a more neutral name. I'm still looking for a cohost so we'll see how that works out, but I'm starting to blog about veganism because I feel like there are so many people who are interested. It's not quite mainstream yet but it's getting there. There are so many people who say "I want to but I don't know how" or feel they're too lazy, so I just want to talk about that. You don't have to be a big foodie or a big animal lover. There are ways you can make little changes.

"It's so hard to get people to care about animals without having to dress it up to be about being for their benefit. It does concern you if the planet is messed up, but to other people it's far away so it's less of a concern." 
What are you hoping to do in future?: 
"It's hard to say as an actor, but I just want to keep doing things that are different and weird to me. I just tend to like weird characters, I like taking on people who see the world differently or who make me push myself. I can generally only take characters on who I look up to, who I respect, who have strong views. I don't think I'd be able to take on someone who just seemed passive or weak because I wouldn't want to. Then it would be like "Why waste three months of my life trying to get into their head?" I like people who are weird and okay with that. Just to find those characters I guess. That's why I had to start writing because there aren't enough of them around! 

"I'd love to do TV at some point, obviously there are some shows where they focus more on plot than character but when it's the right show and when it's a good drama you get to study that character for years and get to grow with them. I was just watching Better Call Saul because I loved Breaking Bad, and the character development was so slow. They don't to crazy things in one episode because it's unrealistic, so when they finally do things you believe them because you've followed them through their story. In film all that is accelerated and you don't get to experience it as they experience it. I'd love to do that and have a lot more time with a character
"I'd love to do more on stage because I love that rehearsal process."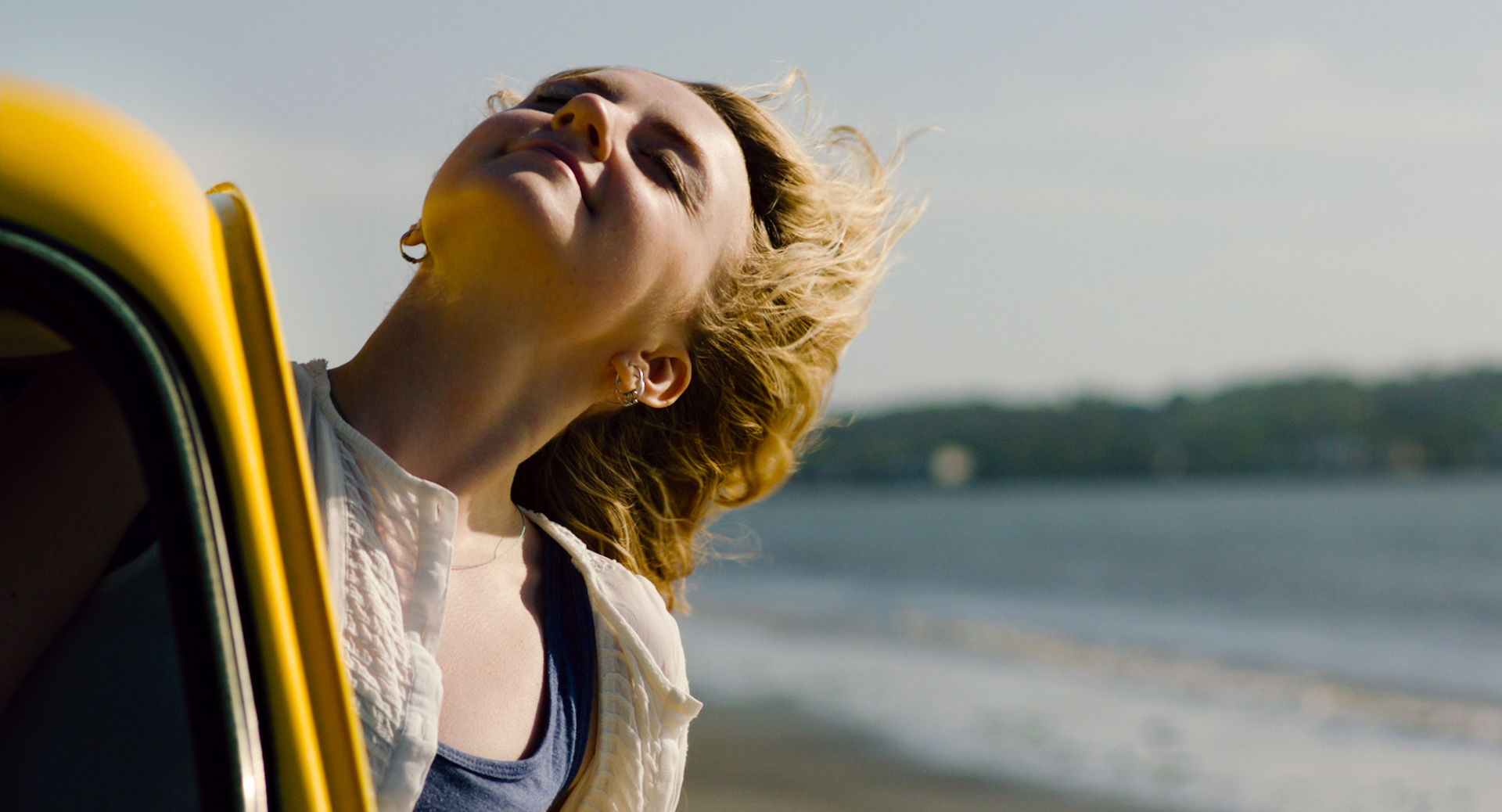 Evanna recently announced that she would be taking a break from Potter conventions to focus on acting. She shared her advice for anybody at a crossroads, demonstrating her fierce sense of determination:
"Pick one thing and stick to it! A few years ago I was auditioning for dance school, just finishing my exams and I was thinking about going into acting and I kept asking "What should I do?". Eventually I was like, "Just do the thing you most want to do and stick to it." You can always go back and do a different thing if it doesn't work out. Everything you commit to one hundred percent will lead somewhere and even if you learn, "That's not for me", it's still valuable information you wouldn't have known otherwise. Commit one hundred percent and don't half-ass! If you're going to half-ass, make a different decision." She laughs.
Evanna has always been open about soul-searching alongside her career, and when asked who or what is inspiring her, she spoke about trying to hold onto a sense of open-mindedness and understanding by learning from various religious beliefs:
"It's always either my books or what I'm watching, I'm reading a lot of religious texts – I know it sounds weird but I've never really studied them. I guess because of politics at the moment and religious prejudice and wars, I just wanted to learn more.

"I'd always grown up being so open minded and so anti-rules, that you should decide for yourself that it's interesting reading books where they do give you core truths. Just looking at how those apply to me and if they do – they're inspiring me, I suppose!"
Evanna's Instagram is almost entirely composed of Puff, her cat, and I wanted to know which house she'd sort her into:
"Hufflepuff, one hundred percent. Not just because of her name but she's so sweet, she's so clumsy and constantly disorientated. She likes her comforts but is very loyal and affectionate – she operates better the more time I spend with her, Hufflepuffs are people people, they're not loners."
We both agreed on the Demiguise as our favourite Fantastic Beast, and Evanna showed me a 'real life Niffler' (an Echidna), giving her thoughts on where she hopes the series is going: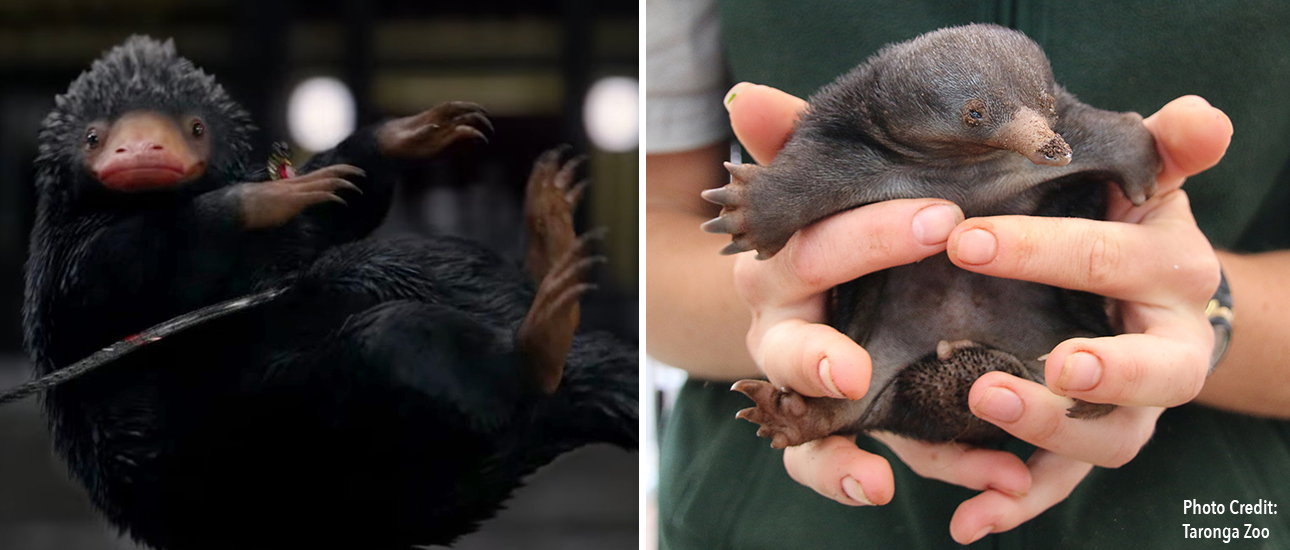 "You sort of just wanna shake it like Newt does!" 

"I'm excited to see how they explore things [in the Fantastic Beasts films]. I like seeing someone who has such an affinity for creatures. There was Hermione with S.P.E.W, but it'll be interesting to see where they go. I wonder are there more talking creatures as well, like House Elves?" 
It was lovely getting to know more about Evanna's role and her latest projects, but I had one final question about her character in My Name is Emily:
Which Hogwarts house would you put Emily in?
"Ravenclaw – she's such a thinker! That scene in the shop was so hard to get my head around – there were so many lines. I was trying to steal things at the same time, but only certain things, it was complicated!

"She's too much in her head though, she thinks knowledge wins everything and if she knows things she's okay, but she's not so good with feelings – she doesn't see what the value is in feelings."
My Name Is Emily will open in theatres in the U.S. on February 17th 2017, and is now available for pre-order online. The film will release in iTunes, Amazon, Vimeo and cable-on-demand from February 24th.
Watch the trailer below, and read more about the film in our detailed review here!
Photos of the film courtesy of Monument releasing.