Report: David Thewlis Stars as Ares in 'Wonder Woman'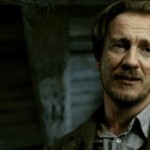 Feb 19, 2017
David Thewlis, known to Harry Potter fans as the reclusive professor and werewolf, Remus Lupin, is one of the best-kept secrets surrounding the upcoming Wonder Woman film. Though his casting was announced over a year ago, his role was not. Even Imdb.com still lists his character as unknown.
However, the news is now spreading that Thewlis is set to play the main villain in the latest entry to the DC Comics superhero franchise. Batman News reports that multiple sources now indicate he will portray Ares, the god of war. This will be achieved through a combination of CGI and practical effects which, the cite speculates, may explain why he hasn't been seen in the trailers yet.
Flickering Myth posted that the news first began to circulate in January, when a first look surfaced of Wonder Woman action figures that included Ares and accessories. The article includes the following synopsis of the film:
"Before she was Wonder Woman, she was Diana, princess of the Amazons, trained to be an unconquerable warrior. Raised on a sheltered island paradise, when an American pilot crashes on their shores and tells of a massive conflict raging in the outside world, Diana leaves her home, convinced she can stop the threat. Fighting alongside man in a war to end all wars, Diana will discover her full powers…and her true destiny."
If Thewlis is truly portraying the 'god of war,' then that lends credence to the 'war to end all wars' threat and what's at stake for the film's heroes. Such a villain would be formidable, and it will be a treat for fans to see Thewlis take on the role.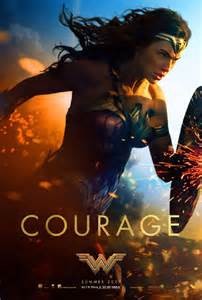 Though Thewlis was not included in previous trailers, since it's possible special effects contributors are still working on his scenes, there's still time to get a glimpse in future promo clips and teasers if the reports prove to be true. In the meantime, view the most recent full-length trailer below.
Wonder Woman is set to open in theaters June 2nd.  To read the exclusive from Batman News, click here. For the Flickering Myth coverage, read here.