Emma Watson on Preparing for 'Beauty and the Beast'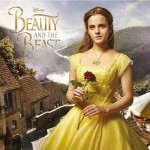 Mar 13, 2017
As Beauty and the Beast approaches its opening weekend, Emma Watson is making the rounds in the final marketing push for Disney's live-action remake of their animated classic.
Watson spoke with Entertainment Weekly's Sirius XM show last Thursday and, in addition to discussing the upcoming film, cleared the air about the unflattering rumors that had been circulating regarding the lead role in La La Land, for which Emma Stone won the Best Actress Oscar.
As Fox News recounts, she was allegedly dropped from consideration after making unreasonable demands. However, Watson addressed the reports with this matter-of-fact response:
"It was one of those situations where I had been committed to 'Beauty and the Beast' at that point…I knew this wasn't a movie I could sort of step into. I knew I had horse training, I had dance training, I knew I had three months of singing ahead of me, and I knew I had to be in London for that … I had to be where I had to be. Scheduling-conflict-wise, it didn't work out."
Her explanation rings with truth, given everything we know about her gracious and generous spirit, and makes complete sense. To undertake a film on the grand scale of Beauty and the Beast clearly required a huge time commitment. As Watson detailed, playing the part of Belle involved intense training, and it would have done both films a disservice if she had tried to jump into either without proper preparation.
Aside from the intricate waltz she and Dan Stevens (Beast) had to learn, carrying Belle's iconic songs–and meeting fan expectations–posed a significant challenge. This didn't keep Watson from accepting the role, but she admitted in an interview with Good Morning America to having some nerves over the prospect–and understandably so!
She says she felt the weight of taking on songs that are so well known and loved, especially since singing differs from acting in its inherent vulnerability. To act is to become someone else, to be immersed in a character's unique personality, habits, and manner of speech and dress. But add singing into the mix–that changes the nature of the performance. It's your voice with nothing to "hide behind."
We're all glad Watson chose to portray Belle, especially since, as she recalled in the Access Hollywood interview below, she had considered leaving acting altogether after the end of the Harry Potter series. She was–and is–beloved as Hermione Granger, and it was daunting, she conceded, to figure out what came next.
The role of Hermione Granger, and the friendships she made during filming, defined her youth, so it's a delight to hear Watson divulge that Beauty and the Beast wrapped on the anniversary of her casting in Harry Potter, which not only brings an element of closure, but is also perfectly fitting. Watson has now moved two strong, iconic female characters–more alike than not–into adulthood. It's no wonder she feels a sense of pride in that as she, too, embraces an equally bright future.
This happily ever after is definitely not the end of Emma Watson's story, but we'll enjoy it all the same! Beauty and the Beast opens in theaters March 17th. Until then, view photos from the sets and read exclusive interviews from the cast in Entertainment Weekly's special issue available for purchase now.