Happy Birthday, Sean Biggerstaff!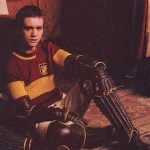 Mar 15, 2017
Today we celebrate the birthday of Sean Biggerstaff, best known to fans as Oliver Wood. But before he won us over as captain of the Gryffindor Quidditch team, Biggerstaff already had envious Harry Potter connections. And since it's his day (and you can never know too much about the Harry Potter world), let's do a little fly-by of the career, past and present, of one of our own.
While acting with the Scottish Youth Theatre, Biggerstaff was noticed by none other than Alan Rickman, perfection in the role of Professor Severus Snape, who plucked him from relative obscurity to star alongside fellow alum Emma Thompson in The Winter Guest.
It was the role of Tom in that film, directed by Rickman himself, which led to Biggerstaff's casting as Oliver Wood in Harry Potter and the Sorcerer's Stone.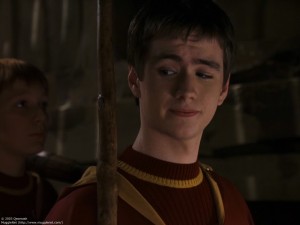 As Wood, he was tasked with leading the Gryffindor team to Quidditch glory, all while mentoring Harry Potter, the youngest seeker in Hogwarts history. It might have been a daunting task, except for Wood's good-natured, straightforward approach and Harry's natural talent, which turned out to be a winning combination!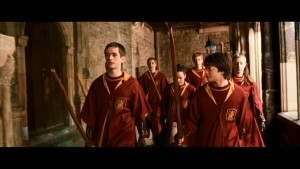 Fans hold a special place in their hearts for Biggerstaff due to this role, but he has gone on to act in many other projects, as well. He has steadily appeared in television series and theatrical shorts, and he won a Scottish BAFTA for Best Actor-Television in 2007 for his role in Consenting Adults. We're also touched to learn that, according to IMDb.com, Rickman continued to mentor Biggerstaff until his death just over a year ago.
Most recently, Biggerstaff completed work on the remake of the classic film, Whisky Galore, which premiered at the Edinburgh International Film Festival in 2016. The film tells the tale of Scottish islanders who plunder whiskey from a ship stranded along the coastline, all the while avoiding the customs officers intent on stopping them.
Biggerstaff plays Sergeant Odd in the film, billed as a comedic romance. He can be seen in this trailer for Whisky Galore, which opens in UK theatres May 5th.
The Leaky Cauldron would like to wish Sean Biggerstaff much success in this film and other future endeavors, as well as the happiest of birthdays. Celebrate as if you've just won the Quidditch Cup! Or, since we're celebrating, the Quidditch World Cup. (Because–why not?!)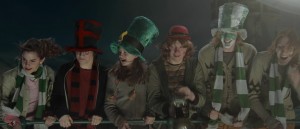 We'll be celebrating right along with you. Cheers!