Magical Nighttime Show Announced for Universal Studios Japan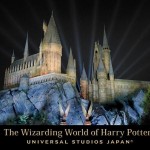 Mar 17, 2017
Universal Studios Japan announced the addition of an exciting new nighttime specter–and spectacle–to its Wizarding World of Harry Potter theme park.
So for those of you planning a visit, add a good supply of chocolate to your packing list, or be sure to pick up some chocolate frogs and wands, because you'll need it.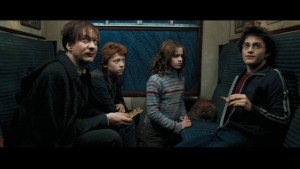 Brace yourselves. InsidetheMagic reports that from the show's April 21st debut through the month of November, Dementors will fill the skies above the Black Lake and Hogwarts castle.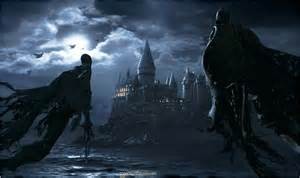 The chocolate is definitely your best bet at recovery should you encounter one of the dark creatures. No amount of "foolish wand-waving or silly incantations" will save you.
But take heart! Though you might not be able to produce the Patronus charm, the report indicates other new magical features will appear around the park. Guests will be able to cast spells of fire and snow with their wands!
The thrilling show will be accomplished through projection mapping, technology which will also be used for the show currently in development for Universal Studios Orlando. Leaky previously covered the Orlando Informer's report, which said:
 "The as-of-yet-untitled Harry Potter nightly show at Islands of Adventure will take a cue out of the opening celebrations for both Orlando's and Hollywood's Hogsmeades and use the iconic Hogwarts Castle as the canvas for a short projected film. Called projection mapping, Disney has been using the technology to great effect for quite some time now, doing such magical things as encasing Cinderella Castle in ice for its Frozen-themed performances."
At the time of that report, the Orlando show was predicted to debut in early summer and run through the latter months of the year. No new details have since been released, but now that the announcement about Universal Studios Japan has gone public, perhaps we can expect some soon, especially given the popularity of these nighttime events and Universal's evident commitment to incorporating them!
So be on the lookout, and in the words of Mad-Eye Moody, "Constant vigilance!"