Imelda Staunton's 'Virginia Woolf' to be Broadcast Live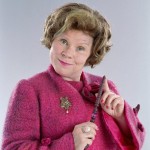 Mar 19, 2017
Renowned British actress Imelda Staunton, familiar to Harry Potter fans as the dreadfully evil Dolores Umbridge, has spent the past few weeks on the West End stage in the acclaimed revival of Who's Afraid of Virginia Woolf at the Harold Pinter Theatre.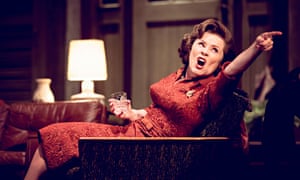 photograph by Johan Persson
James Macdonald's version of the the Edward Albee classic opened on March 6 to rave reviews from the theater community, including this appraisal from The Guardian,
"Imelda Staunton, having portrayed one of the sacred monsters of the American musical in Gypsy, now brilliantly embodies Edward Albee's campus Medusa in the shape of Martha."
The Independent said about the play itself,
"It's the most high-energy and the funniest version of the piece that I have seen."
And that even Albee its creator, who passed away last September would have loved this production.
Their critic delivered this ovation specifically for Staunton's performance,
"Imelda Staunton is all of five feet but her performance as Martha – one of the greatest feats of acting I have witnessed – is "immense", to use one of those buzz terms that aren't always proportionate to the actual achievement."
The Stage had this to say about her portrayal,
"Nobody mines alternating notes of fury and desolation as well as Imelda Staunton. Nor strikes such opposing forces of resilience and hopelessness."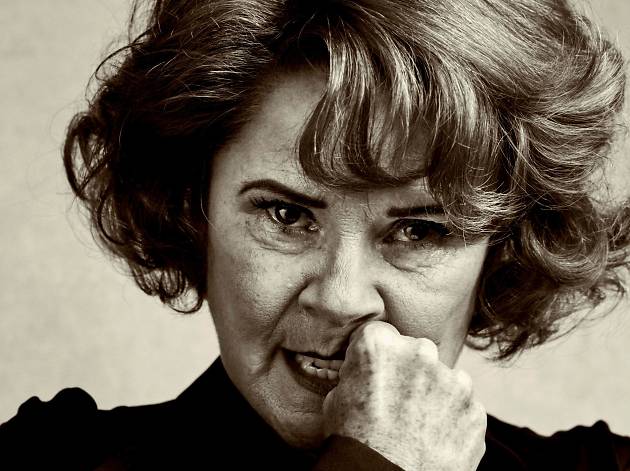 photograph from Harold Pinter Theatre
Staunton made a lasting impression onstage at the Harold Pinter as well as off, which began with an interview last fall with the Radio Times, when she said she thought eating and drinking in theatres should be banned so ticketholders could give the performance their full attention,
"I don't know why people can't engage in just one thing. I don't understand this obsession with having to eat or drink something at every moment of the day."
Staunton got her wish when Virginia Woolf producers made the decision to ban eating of any food in the auditorium as reported here by Leaky recently.
The current revival of Virginia Woolf and Staunton's performance have received enough critical acclaim that National Theatre Live announced the May 18th performance will be broadcast live to select U.K. cinemas. Tickets for the broadcast go on sale next month.
It's no wonder the fandom loves to hate the deplorable Dolores Umbridge since she is played by such an esteemed and gifted actress. Bravo to Imelda Staunton on her latest dramatic handiwork, the Potterverse is lucky to have her!
Click on the following links to see the individual reviews for Who's Afraid of Virginia Woolf:
The Guardian, The Independent, The Stage
The Radio Times full interview with Imelda Staunton can be seen here.