New 'Cursed Child' Cast Announced!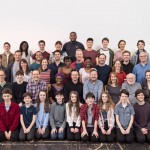 Mar 30, 2017
The new cast of Cursed Child starting May 24th were introduced today, and they're excited to get going on the second year of the show!
Rehearsals began this week for new cast members joining @HPPlayLDN from 24 May 2017! Find out more: https://t.co/Lchf5o06HH pic.twitter.com/Ueu7oouz96

— Harry Potter Play (@HPPlayLDN) March 30, 2017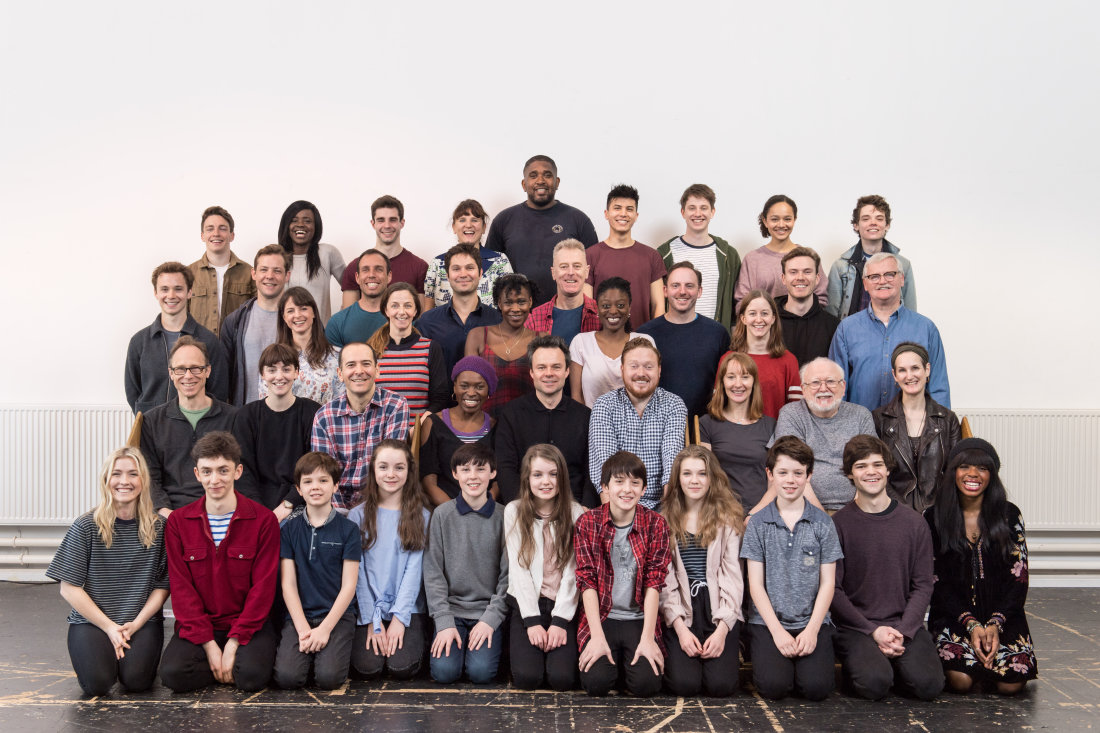 (Photography by Manuel Harlan)
Sadly this means the original cast's last performance will take place on May 21st. Jamie Parker (Harry Potter), Noma Dumezweni (Hermione Granger), Paul Thornley (Ron Weasley), Anthony Boyle (Scorpius Malfoy), Poppy Miller (Ginny Weasley), Alex Price (Draco Malfoy), Sam Clemmett (Albus Severus Potter) and Cherrelle Skeete (Rose Weasley) will be leaving, and after such a successful first run they'll certainly be missed!
However, the new cast promises a bright future for the production, with celebrated and upcoming names in theatre joining the show. The new cast are fronted by the following actors:
Jamie Glover: Harry Potter
Emma Lowndes: Ginny Potter
Theo Ancient: Albus Potter
Thomas Aldridge: Ron Weasley
Rakie Ayola: Hermione Granger
Samuel Blenkin: Scorpius Malfoy
Previous cast members Helen Aluko (Rose Granger-Weasley) and James Howard (Draco Malfoy) will also stay on to see the next year of the show.
Official London Theatre reports on their previous appearances:
"Jamie Glover's recent credits include The Rehearsal, An Ideal Husband and If Only, all for Chichester Festival Theatre, as well as Noises Off (at The Old Vic and Novello Theatre) and Waterloo Road on television. Emma Lowndes (Ginny Potter) has been seen in Downton Abbey, Thomas Aldridge (Ron Weasley) in the current cast of Les Misérables at the Queen's Theatre, and Rakie Ayola (Hermione Granger) in The Curious Incident Of The Dog In The Night-Time at the Apollo Theatre. Theo Ancient (Albus Potter) and Samuel Blenkin (Scorpius Malfoy) make their professional stage debuts."
See a video of producer Sonia Friedman and director John Tiffany at the new cast's first rehearsals below:
Sonia Friedman & John Tiffany take us inside the first day of rehearsals as new cast members join #CursedChild in London. pic.twitter.com/e821TQJ6rd

— Harry Potter Play (@HPPlayLDN) March 30, 2017
And they are Quite Brilliant!! ❤ https://t.co/xyFatHkOXe

— MissNoma (@MissDumezweni) March 30, 2017
The majority of the cast, Friedman says, will be leaving, but Tiffany adds that new members will 'infuse' members of the old cast that are staying on for the next round of the production.
Pottermore interviewed the duo on their excitement to work with the new cast, asking what it takes to play Harry Potter in Cursed Child:
"'You've got to be called Jamie!' [Tiffany] joked. 'It's been quite interesting with various [Cursed Child] characters, because we've ended up working with actors that have got a lot of experience in classical theatre. But [we look for] actors that you think will bring something new to this part, and that you'd be excited to see play that part.'

'They're not emulating anybody else,' Sonia added. 'Great plays, great work, will always be reinterpreted by great actors. We're really looking forward to seeing what they bring to the parts.'"
To read the full interview with Pottermore – which includes the full cast list and details on which members are staying in the production – click here.
Cursed Child has just been nominated for a Teen Choice Book Award, after a record 11 Olivier Award nominations, and 8 WhatsOnStage award wins. The award will be won based on public votes at Every Child a Reader until May 7th. The winner will be announced at the Book Expo on May 31st.
On 25 April 2017 the next round of tickets will go on sale for Cursed Child – visit the  official website for more details.