Harry Potter and the Cursed Child Definitive Edition to Be Released This Summer
Apr 12, 2017
July 25, 2017, almost year to the day after the play Harry Potter and the Cursed Child opened at the Palace Theatre in London, both Bloomsbury and Scholastic will release a so-called "Definitive Edition" of the script.  A "Rehearsal Edition" was released when the play opened with the caveat that there would be tweaks to the script and another version would be released later.  To sweeten the deal for fans who already own the Rehearsal script, this release will contain a few extras, including:
Final dialogue from play after slight revisions were made once performances began
The Potter family tree
A timeline of major wizarding world events prior to the play's timeframe
Conversation between John Tiffany and Jack Thorne, who provide insights about playwriting
This version will be released in paperback.  That seems a bit backarsewards as most fans would rather have the temporary rehearsal copy in paperback and the final edition as a hardcover.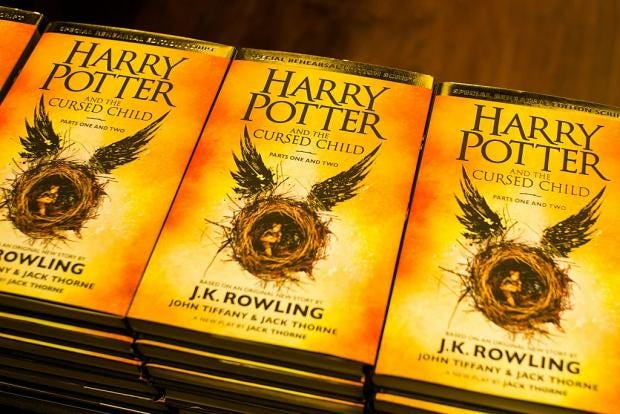 You can pre-order the Scholastic edition from Amazon.com and the Bloomsbury edition from Amazon.co.uk.