Matthew Lewis on Drunk History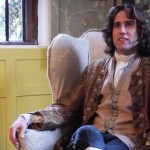 Apr 13, 2017
Matthew Lewis – Neville Longbottom in the Harry Potter series – appeared on Comedy Central's Drunk History UK, to tell the story of Halley's Comet and Isaac Newton with Just Tattoo of Us host, Charlotte Crosby.
Lewis takes on the part of Edmond Halley, famous historical astronomer and geophysicist who worked on theories of planetary motion with Newton. Watch the full sketch – and an interview with Lewis – below:
He also spoke about Cursed Child, his love of Stranger Things and his role as Neville:
The show aired last night, let us know what you thought!