PotterCast at LeakyCon 2017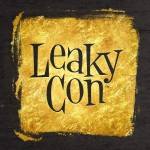 Apr 15, 2017
LeakyCon 2017 is shaping up to be a Potter-filled long weekend full of great events, guests and surprises in store for visitors! PotterCast – the official podcast of The Leaky Cauldron helmed by Melissa, John, Frak and Zack – have just been confirmed as attending the convention.
Even more excitingly, PotterCast will record a live episode at the event, bringing their usual theorising, news and Potter-fuelled fan-squabling to LeakyCon itself!
Special guests announced so far (yes, there's more to come!) include Evanna Lynch (Luna Lovegood), Katie Leung (Cho Chang), Louis Cordice (Blaise Zabini), Hero Fiennes-Tiffin (Young Tom Riddle), Potter Puppet Pals, Potter and Fantastic Beasts graphic designers MinaLima, and an amazing line-up of Wizard Rock.
LeakyCon will take place at Dublin Citywest Hotel in Ireland, from August 31st to September 3rd 2017. Tickets are on sale now, visit the official LeakyCon website here for more details!