Birthday Greetings to Jessie Cave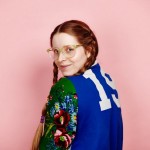 May 05, 2017
Jessie Cave, best known to the Potter fandom as Ron's infatuated girlfriend, Lavender Brown, from Harry Potter and the Half Blood Prince, celebrates her 30th birthday today. That life-changing role, complete with puppy dog gazes and a knack for snogging, must have been in the stars for the young actress. According to a 2015 interview with The Independent, among 8000 other young women vying for the part, Cave arrived to her 2008 audition donning her lucky pink jeans and made enough of an impression that  producers called her back for a screen test with Rupert Grint. About the tryout she recalled,
"I improvised with a plate of biscuits [….] and I basically just made him laugh. I think that's the only reason I got it."
After her Potter character's demise during the Battle of Hogwarts in Deathly Hallows Part 2, Cave was cast in a number of movies and television series including the 2012 film adaption of the Charles Dickens novel Great Expectations, British television drama Glue, written by Harry Potter and the Cursed Child playwright, Jack Thorne, and British sitcom Trollied, but it is her love of doodling that led her to an offshoot career.
Cave has been drawing since she was young and was planning on a degree in illustration and animation from London's Kingston University, when she won the part as Lavender Brown. In the hours between takes filming Harry Potter, Cave spent time doodling in her trailer. She continued to draw when the films finished, creating at least one picture each day and posting them on social media. She said about the daily sketching,
"It felt nice having something that I had to do every day. I'm a complete sucker for routine. If I've done nothing else, if I've not gone to the gym, not had an audition, not accomplished anything, at least I've done a drawing,"
This routine evolved into an online business and eventually Cave, who considers herself, "more of a maker than an actor", published a collection of her cartoons in a book ironically called, LoveSick.
Her drawings, which explore the frustrations of relationships are according to The Independent,
"hilarious – honest, witty, offbeat takes on friendship, dating and love. […] They look childlike but they come with a neurotic, adult sting."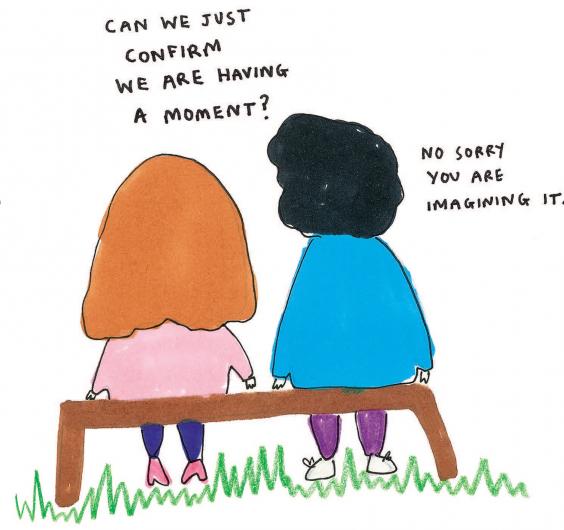 Cave's art is often inspired by her personal life with stand-up comedian Alfie Brown and their two children ages three and one. Cave got pregnant on their first date and they stayed together to make a family. Speaking openly about their story she said,
"We could have ended up hating one another, but we've ended up loving one another," 
The couple's relationship also inspired Cave's 2015 hit stand-up performance at the Edinburgh Fringe Festival I Loved Her.
These successes have translated into an expansion of Cave's business; her creations can be seen in retail stores on a line of greeting cards, and commissioned and original signed doodles can be purchased from her website. Most recently she designed a collection of baby wear called "Cave Pants". 

It looks like Jessie Cave has come a long way since her lovesick days as Lavender Brown, without the wave of a wand or a drop of potion. Leaky wishes her all the best on her 30th birthday!
To find out more about Cave's whimsical work go to jessiedoodles.com