Daniel Radcliffe Cast in New Film 'Guns Akimbo'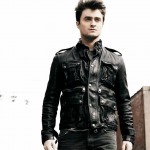 May 12, 2017
Daniel Radcliffe will star in the action comedy Guns Akimbo, according to a Variety report out today. The film will be presented to potential buyers at the upcoming Cannes Film Festival by Altitude Films and Occupant Entertainment.
Variety summarized the film as follows:
"[Radcliffe] will play lead character Miles, an ordinary guy who suddenly finds himself forced to fight a gladiator-like battle for a dark website that streams the violence for viewers. Miles must fight heavily armed Nix and also save his kidnapped ex-girlfriend."
Fans might have difficulty viewing the man who portrayed the Boy Who Lived (and stole our hearts) in such a dark role but, really, Radcliffe is no stranger to playing the average guy suddenly expected, and needed, to do something extraordinary, fighting against all odds to save those he loves. It's what he did as Harry Potter, after all.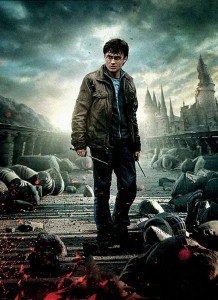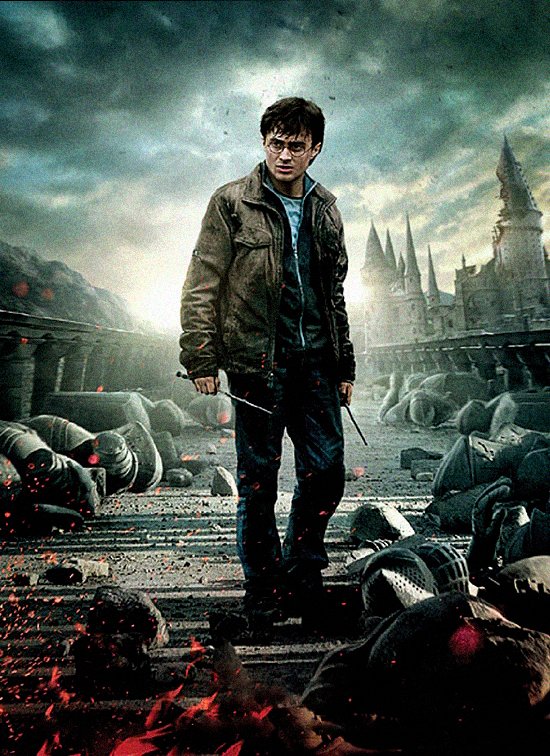 And since he completed Deathly Hallows Part II, he's had no shortage of roles on screen and stage, most of them dark, complex, and challenging. He's starred in The Woman in Black, Kill Your Darlings, Horns, and Victor Frankenstein. In Now You See Me 2, he even plays the antagonist, Walter Mabry, a tech genius who forces the Four Horsemen to do his bidding and pull of an incredible heist.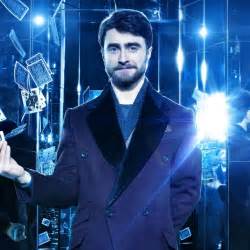 How a film about a fight to the death will incorporate comedy remains to be seen, but The Hollywood Reporter calls it an "adrenaline fuelled balls-to-the-wall original action comedy reminiscent in tone to films such as Kick-Ass or Deadpool," so fans should be in for quite a ride.
Plus, Radcliffe has experience in the arena (no pun intended) and has brought humor to off-the-wall roles before. He portrayed Wallace in What If, a medical school drop out devastated by the affair of his longtime girlfriend, who then finds himself all the more devastated when he falls for a girl who sees him as no more than a friend.  As depressing as it sounds, he imbued the romantic comedy with a good deal of wit and endearing charm.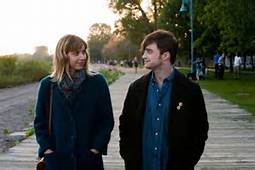 And last year he played Manny, a flatulent corpse, in Swiss Army Man. Imdb.com described the film as the story of "a hopeless man stranded on a deserted island befriends a dead body and together they go on a surreal journey to get home." Strange and twisted, indeed.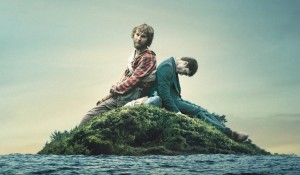 Leaky recently shared a trailer for Radcliffe's upcoming film Jungle, which does not yet have a release date. It tells another harrowing tale of survival, described as follows:
"Four travelers meet in Bolivia and set off into the heart of the Amazon rain forest, but what begins as a dream adventure quickly deteriorates into a dangerous nightmare, and after weeks of wandering in the dense undergrowth, the four backpackers split up into two groups. But when a terrible rafting accident separates him from his partner, Yossi is forced to survive for weeks alone against one of the wildest backdrops on the planet."
 If he can believably portray a man fighting for his life in the wilds of the Amazon jungle, he can no doubt bring astounding raw intensity to Guns Akimbo, written by Jason Lei Howden, who will also direct.
We can expect everything we know Radcliffe is capable of–and more–and we look forward to reporting more details as they are released, including glimpses of him in character, once production begins! For now, read the full Variety article here and The Hollywood Reporter coverage here.