Happy Birthday, Zoe Wanamaker!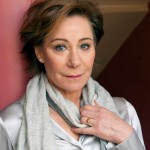 May 13, 2017
Today Zoe Wanamaker celebrates another year, and we celebrate her long career in television and film. We know her as the no-nonsense Madam Hooch from Harry Potter and the Sorcerer's Stone, but she has worked steadily in the industry since the early 1970s.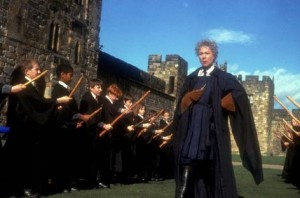 She perfectly embodied the Quidditch teacher and, as such, made her expectations abundantly clear to the first years. When she said they'd be kicked out of Hogwarts for ignoring her instructions, we believed her–and only wished we had gotten to see her catch Malfoy at his pranks so we could watch her do it.
Wanamaker brought a strong presence to a relatively small part, making her scenes memorable. With such a gift for embracing her onscreen persona, it's clear why she has been successful over more than four decades.
In the '70s, she appeared in many television series, including Take Three Girls, Between the Wars, Spy Trap, The Confederacy of Wives, Vintage Hall, Crown Court, and The Devil's Crown.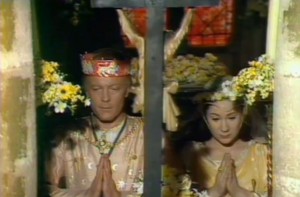 She kicked off the 1980s with an appearance in Doctor Who and went on to star in Strike: The Birth of Solidarity, Inside the Third Reich, Richard III, Enemies of the State, Edge of Darkness, Paradise Postponed, and Tales of the Unexpected, among others.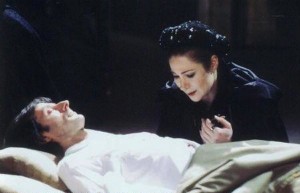 The '90s brought turns in television movies and series such as Inspector Morse, Prime Suspect, The Blackheath Poisonings, Love Hurts, Performance, The English Wife, Wilde, A Dance to the Music of Time, and David Copperfield.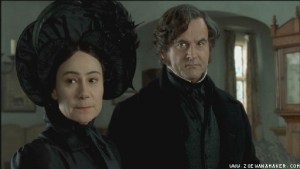 The 2000s ushered in her first big screen appearances, the Sorcerer's Stone and Five Children and It, while she continued to be a fixture in British television. Wanamaker had roles in Gormenghast, Adrian Mole: The Cappuccino Years, Agatha Christie's Marple, Johnny and the Bomb, a return to Doctor Who, The Old Curiosity Shop, and It's a Wonderful Afterlife.
But her starring turn that decade came as Susan Harper in the series My Family, a comedy about a dentist and his dysfunctional family. The series lasted 11 years, and Wanamaker appeared in 116 episodes.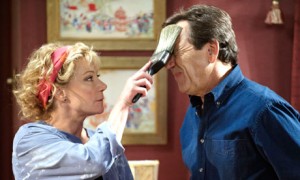 In recent years, she returned to the silver screen as Paula Strasberg in My Week with Marilyn and took recurring roles in Agatha Christie's Poirot and Mr. Selfridge.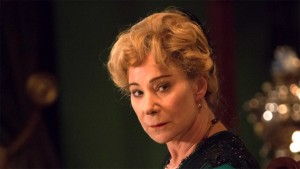 This year she will return to the small screen in a new series titled Britannia. Imdb.com gives the following synopsis:
"Britannia is a drama set in 43AD as the Roman Imperial Army – determined and terrified in equal measure – returns to crush the Celtic heart of Britannia – a mysterious land ruled by warrior women and powerful druids who can channel the powerful forces of the underworld. Or so they say."
Wanamaker plays Celtic Queen Antedia, joining costars David Morrissey, Kelly Reilly, and Nikolaj Lie Kaas. The 10-part series, filmed in the Czech Republic and Wales, will air on Sky1 this year.
We wish Wanamaker continued success in her distinguished career and a very happy birthday!