Leaky's Melissa Anelli Set to Charm MISTI-Con 2017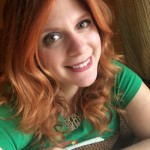 May 17, 2017
Back in 2001, not long after the birth of the Potterverse, a young woman enamoured with the Boy Who Lived quickly helped make The Leaky Cauldron a destination for wizarding entertainment and discussion. Four years into her leadership of The Leaky Cauldron, in addition to the creation of Pottercast, resident webmistress Anelli and Mugglenet founder Emerson Spartz were granted one of only three interviews with J.K. Rowling leading up to the 2005 release of Harry Potter and the Half-Blood Prince. That interview, along with the account of  her journey as a fan, is chronicled in Anelli's 2008 New York Times bestseller Harry, a History.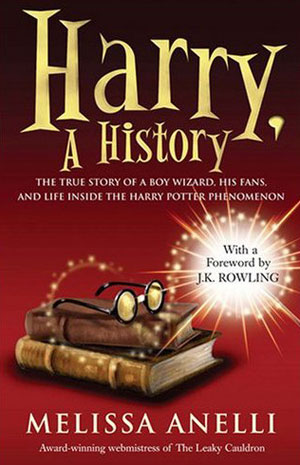 Melissa will bring her years in the Potter fandom to Misti-Con 2017, where she is scheduled as the featured guest at this year's convention, May 18-22 in Laconia, New Hampshire.
MISTI-Con, short for Ministry Interdepartmental Service Training Institute, is designed as a more intimate and immersive Harry Potter convention based on the concept that participants are attending a post 2nd Wizarding World War, Ministry-run training session. This year's theme,"Coming Home" celebrates the 20th anniversary of the release of Harry Potter and the Philosopher's Stone and aptly recognizes Anelli's place in the fandom since the beginning.
If you're attending the event, Melissa is currently scheduled as the keynote speaker on Friday at noon as well as what promises to be a bewitching Q & A session on bringing your passion into your professional life at Sunday at 1pm.
After the release of her book, Anelli became co-founder of the event group, Mischief Management, which produces the annual celebration of all things Potter, LeakyCon. Featured guests at this year's event include Potter alumni  Evanna Lynch (Luna Lovegood) and Katie Leung (Cho Chang) as reported recently here by Leaky. Anelli is also the co-creator of the wildly popular New York theater convention, BroadwayCon, which will welcome next January such stage talent as Kelli O'Hara, Laura Benanti, and Hamilton's Andrew Chappelle.
For more information on Misti-Con 2017, go to their website here.
More information on LeakyCon 2017 in Dublin, Ireland can be found here.
More information on BroadwayCon 2018 can be found  here.