Warner Bros. Approves Unofficial Fan-Made Film 'Origins of The Heir'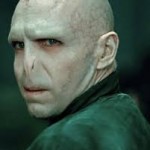 Jun 02, 2017
A recently released trailer for an unofficial fan-made 'prequel' to the Potter stories has spread like wildfire across social media, gaining millions of views over the past week. The makers of Origins of The Heir – which will tell the story of Tom Marvolo Riddle (AKA Lord Voldemort) – have been in talks with Warner Bros to ensure their fan-made film is approved and there are no copyright infringements on the horizon.
Fans have been hoping that the unofficial movie would be made after their campaign was taken down, and it's looking more like we'll be seeing Origins of The Heir on YouTube in the not-too-distant future!
Warner Bros gave the go-ahead to Tryangle Films after their Kickstarter campaign, just so long as the film doesn't make any money from its release, as with all other unofficial fan-made Potter productions.
This isn't going to be an actual 'prequel' to the movies, and hasn't  been approved or come from the mind of J.K. Rowling herself, of course, but it's always nice to see agreements made between passionate fans and Warner Bros.
Director Gianmaria Pezzato said of the agreement:
'We had a private and confidential discussion with Warner Bros. who contacted us during the period of the crowdfunding campaign' 

'The only thing we can say is that they let us proceed with the film, in a nonprofit way, obviously.'
He said on the story (which will reportedly incorporate plot gaps not covered in the films):
'We wondered, "What made Tom Riddle become Voldemort? What happened in those years, and what really went down at Hogwarts when he came back?"

'A lot goes unspoken. This is story we want to tell: The rise of the Dark Lord before Harry Potter and his first demise.'
Their YouTube trailer caption reads:
"This is a non-commercial fan film, made by fans for fans, and is not endorsed by or associated with Warner Bros. or J.K. Rowling. We're currently shooting – [support the project: https://goo.gl/UFWzts]"
We're looking forward to seeing their take on the He-Who-Must-Not-Be-Named's story! The special-effects and cinematography are particularly impressive, and by the looks of it they've included another Hogwarts Founder heir in the story to spice up the plot development – where do you see the story going?
Watch the trailer below: