Evanna Lynch Electrifying in 'Disco Pigs' Trailer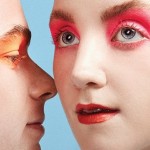 Jun 10, 2017
First staged 20 years ago, Enda Walsh's Disco Pigs will make its debut on 12th July at London's Trafalgar Studios, and Harry Potter's Evanna Lynch will star as Runt, alongside Colin Campbell as Pig!
A summary of the play is as follows:
"Born at the same time on the same day in the same hospital, Pig and Runt have been inseparable ever since. They speak in their own language, play by their own rules, and create a world for themselves in which boundaries blur between truth and illusion. Until, on their seventeenth birthday, they discover something more. As night falls, and the disco and drink take hold, they spiral violently out of control.
As we follow these two extraordinary teenagers through the streets of Cork City, drinking and dancing their way into the night, we witness with startling clarity how the nature of friendship can be changed forever. Endlessly playing with their own unique language, it's impossible not to be swept along by their sense of youthful abandon. Desperate for a world beyond their mundane, everyday existence – amidst the bright lights of the Palace Disco – they draw us into their orbit, refusing to let us go."
Evanna comments on Runt's story, saying that she is a character who is "waking up to the idea that she is somebody in her own right", and has a very Romantic view of life. She's previously said of the 'wild' nature of the two characters (who call each other pigs):
"They have their own vocabulary. When I first read the play, it took me a while to get into it, because the language was just so strange. They rhyme everything. I think animals just appeal to them, how they're so instinctive. They're very wild."
Performances start on Wednesday 12th July (Monday-Saturday at 7pm, and matinees at 3pm on Thursday and Saturday), and run until Saturday 19th August – tickets here.
Watch the trailer below, and let us know what you think!