Costume Designer Jany Temime Talks 'Harry Potter' Films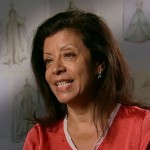 Jun 14, 2017
Costume designer Jany Temime started working on the Harry Potter films with Harry Potter and the Prisoner of Azkaban and continued dressing our favorite characters through Deathly Hallows Part II. With 10 years of experience bringing the wizarding world to life onscreen, she shared some insights to celebrate the 20th anniversary of the publication of Harry Potter and the Philosopher's Stone–the moment that began it all.
The Huffington Post reported on a recent interview Temime gave to Cosmopolitan in which she recalled five iconic looks created for the films, the first being Hermione's memorable pink dress for the Yule Ball in Goblet of Fire.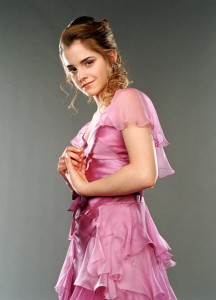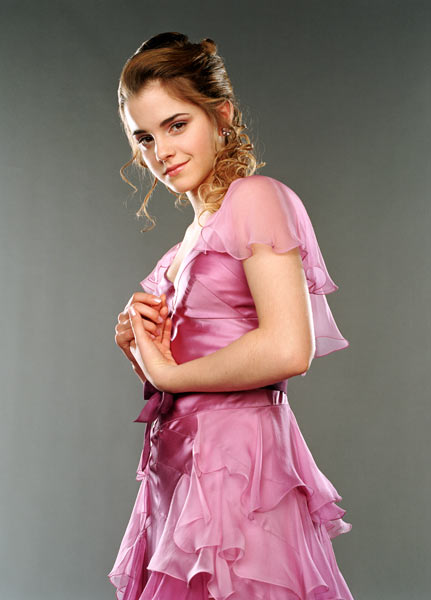 Temime cited her desire to give Hermione a truly "girly" moment. She said:
"It was a lovely dress. It was quite difficult to design because…I didn't want her to look like she borrowed a dress from her mom or her sister or whatever. It was her sweet sixteen dress, and she loved it."
Temime also created the feminine and sophisticated costume for the girls from Beauxbatons Academy, drawing inspiration from her own years in France. She observed:
"In the French high school where I was, we had a different uniform for everything. We had a little hat with a cape when we were walking around, we had a little apron for the cooking lesson. We were changing all the time."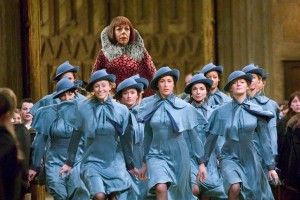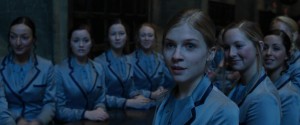 Thus, the costumes, made of delicate, moveable silk, had many intricate, layered details that could be altered to suit the occasion, from the girls' stylish capes to their smart jackets.
Next, Temime discussed the unforgettable wardrobe of the infamous Dolores Umbrige. In her sickeningly-pink ensembles replete with textured fabrics, capes, jackets, ruffled collars, and bows, her demure dresses and suits were increasingly idiosyncratic with her true character, a fact Temime exploited by heightening the color scheme throughout the film. She revealed:
"I started with lighter pink, and then as the film developed the pinks are getting hotter and hotter and hotter because she's getting more and more hysterical."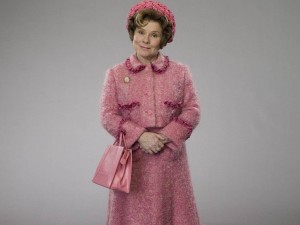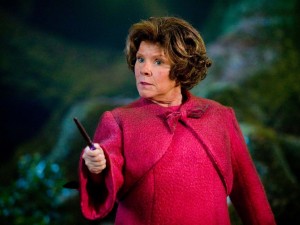 Finally, Temime fondly recalled working on two costumes for the always-interesting and eclectic Luna Lovegood. Being particularly invested in bringing Luna's unique personality into her clothing, Temime was very pleased with the "Christmas tree" dress Luna wore to accompany Harry to Slughorn's party in Half-Blood Prince.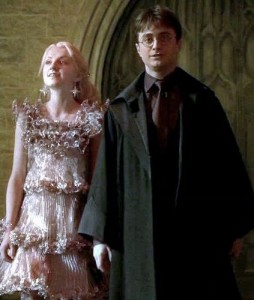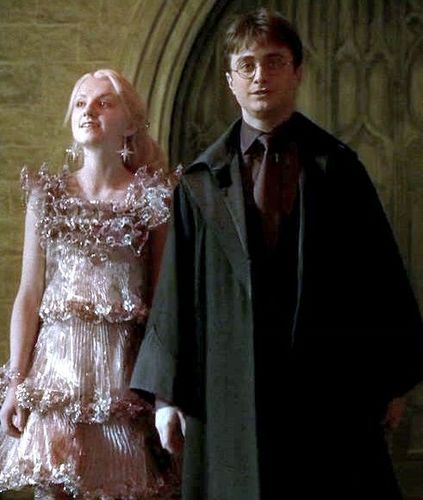 Last, Temime mentioned the lion hat Luna wore to show house pride at a Gryffindor Quidditch match. Nothing captured Luna's confidence and individual spirit better!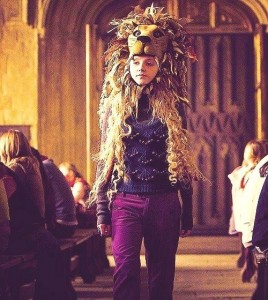 Though these five costumes clearly displayed the brilliance of both J.K. Rowlings' and Temime's imaginations, Temime admitted that none hold the coveted spot of favorite. She told Entertainment Weekly that distinction belonged to Voldemort's ethereal dark green robes and to the corseted look of the crazed Bellatrix Lestrange.
In an exclusive interview with Mugglenet, she explained, "I'm always obsessed by the villain. I really like the villain. [laughs] I always like the baddies. The baddies are my fascination."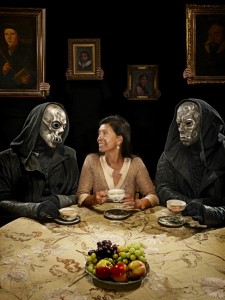 This may also explain why Temime has derived so much enjoyment from working on the latest Bond films. Along with the impeccable suits of 007, there's always a formidable villain to dress!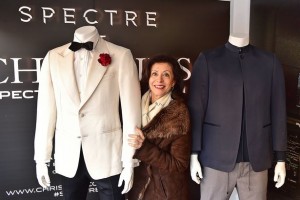 In addition to her work on Skyfall and Spectre, Temime has also partnered with Prismacolor to promote their products for professional artists. This keeps her busy and, somewhat notably, absent from the Fantastic Beasts films. According to Temime, that change of direction was intentional.
"I had a ten-year relationship with the world of Hogwarts. That was that…It was like the end of a big trip, a big saga. For me, it was finished then."
After watching the first Fantastic Beasts film, designed by Colleen Atwood, she confirmed her decision with the observation:
"I was designing for kids…I was taking them from 12, 14, 16, 18. I was designing for them, around then. We had school uniforms. It's just such a different setup."
She added:
"After Potter, I started with Bond, and that was another world…It would have been hard to go back into the magical world."
Temime seems to have no shortage of love for, or loyalty to, the Harry Potter film series, however. They hold a special place in her design career. Of her decision to relinquish costume design duties, she simply told Mugglenet, "That's not my Harry Potter project."
And as much as the books and films hold a special place in the lives of all the cast and crew, they hold an equally special place in the hearts of fans who look forward to wishing J.K. Rowling and Harry Potter and the Philosopher's Stone a very happy anniversary.
So take the celebration one step further by planning a visit to the Warner Bros. Studios Tour London to experience anew the magic of Temime's beautifully-crafted gowns, robes, and other costumes at a special new exhibit running from July 21 to Sept. 4!