Grenfell Tower Benefit to Include Cursed Child's Noma Dumezweni and Lin-Manuel Miranda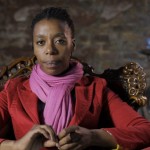 Jun 20, 2017
Noma Dumezweni, the award-winning actress who originated the role of Hermione Granger in Harry Potter and the Cursed Child and groundbreaking musical Hamilton creator Lin-Manuel Miranda will take part in an evening of entertainment to benefit those who were affected by the Grenfell Tower Fire that occurred on June 14 in London.
It's no surprise that Dumezweni, whose run in the West End production of the Harry Potter play ended May 21, has come forward to participate in this cause. The actress devotes time off-stage supporting refugee assistance organizations as well as being an ambassador to "The Stage Supports", an initiative that champions performing arts careers as seen in Leaky's coverage of here. Pulitzer Prize, Emmy, Tony and Grammy winner Lin-Manuel Miranda, who has been living in London filming Mary Poppins Returns with Emily Blunt and Harry Potter alum Julie Walters, will also use his voice to raise money for those whose lives have been touched by this tragedy.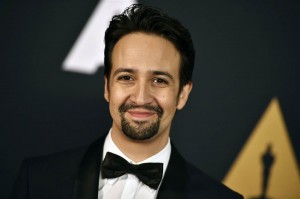 The event will take place at Trafalgar Studios on June 25 at 7.30pm, and will include the following in addition to Dumezweni and Miranda: Jason Manford, Mark Thomas, Tyrone Huntley, Bonnie Greer, Judi Dench and the West End Gospel Choir.
According to The Stage, producer of the tower benefit Giles Terera said,
"I'm sure for all of us our immediate response is to want to try and reach out and help, either as an individual or collectively. The community that has suffered this horror has always been a strong, close knit, diverse, creative one. As an artistic community we aim for those same values.[….] At the same time it is a community which has been marginalised and ignored for a very long time. So as well as the vital response of trying to contribute financially and materially we have an opportunity to come together stand in solidarity with those directly affected and say this should not have happened."
The Grenfell Tower fire, the deadliest fire in mainland Britain since 1900, occurred on June 14, 2017 at a 24-story tower block of public housing flats in North Kensington, west London, England. As a result of the blaze at least 79 people are dead or missing and presumed dead.
All proceeds for the June 25th benefit will go to the Grenfell Tower Fire Fund set up by Eartha Pond. To donate now click here.