New 'Harry Potter' Funko Pop Figures for Comic Con 2017!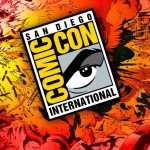 Jun 25, 2017
San Diego Comic Con is a favorite hotspot for numerous franchises, including the Harry Potter and Fantastic Beasts fandoms, and in addition to the panels, cosplay, and other events, access to exclusive merchandise is always a perk!
Funko is the latest company to unveil its contributions to the annual convention and, while its new Marvel, DC, Star Wars, and Lord of the Rings pop figures will be a huge draw, we're most excited about the announcement of three new figures from the wizarding world.
While Funko already offers many Harry Potter pop figures for sale–from Harry dressed in school robes brandishing his wand, Harry in Quidditch uniform with a snitch in one hand and broomstick in the other, Harry holding the prophecy from the Department of Mysteries, to first-year Harry wearing the sorting hat–a Heroic Hollywood report now shows a promotional image of the latest Harry pop figure flying.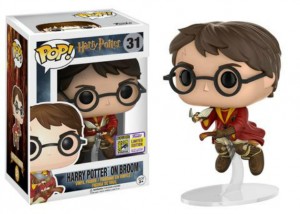 The new pop figure features a determined Harry in full Quidditch garb seated on his broomstick and ready to bring Gryffindor another victory! It would be an excellent addition to any Potter fan's memorabilia or Funko collection.
Second, Funko revealed a new Luna Lovegood pop figure. Funko currently offers a Luna dressed in her Hogwarts uniform of skirt and sweater vest and wearing her trademark radish earrings. The newest version features Luna as seen in Harry Potter and the Half-Blood Prince.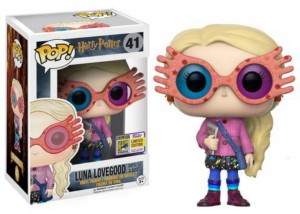 Luna clutches a copy of the Quibbler and sports her colorfully-quirky clothing and magical spectrespecs glasses. The pop figure is a quintessential representation of one of our favorite Ravenclaws!
Last, Funko will bring a pop figure from the Fantastic Beasts series to Comic Con. But, rather than featuring one of the wizards from the latest film, Funko created an occamy replica for fans.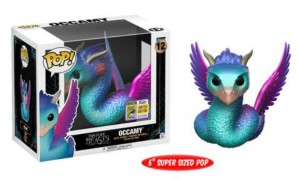 The magical creature–one of Newt Scamander's many fantastic beasts!–has a serpentine body with avian features such as a beak, feathers, and wings. The occamy is also choranaptyxic, meaning, as Tina, Queenie, and Jacob discovered, that it will grow or shrink to fit the available space.
These awesome new pop figures will all be available at San Diego Comic Con, which runs Thursday, July 20 through Sunday, July 23. Read the full Heroic Hollywood article for more details on SDCC 2017 and other exclusive Funko pop figures here!