Pottermore Announces Additions to Exclusive Art Collection!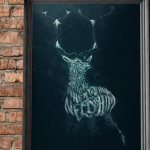 Jun 28, 2017
Earlier this month Pottermore announced the creation of its exclusive Art Collection, available for purchase in the UK through the Pottermore shop. Today, Pottermore released images of the new posters and prints now added to this fantastic collection of one-of-a-kind artwork!
As Leaky previously reported, the original collection consists of cover prints, watercolors, and abstracts, including beautiful new renditions of favorite characters and memorable scenes from the Harry Potter series. Any of these 30-plus pieces of art would be an incredible addition to the UK Potter fan's personal collection.
This is an example of a Marauder's abstract from the talented Montse Bernal! It's an absolutely gorgeous take on James Potter, giving a glimpse of him as the animagus Prongs, as a youth, and as a new husband and father.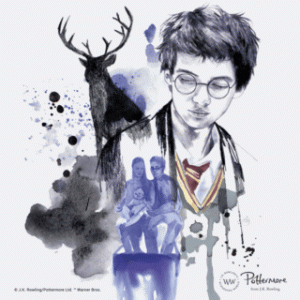 Now, UK fans will also be able to choose from an exclusive selection of prints and posters featuring quotes from the books. These quotes range from the unforgettable and poignant to the witty and humorous. All take fans on a magical journey back to the wizarding world and are worthy of a hallowed place on the wall.
The sample below features Severus Snape and his most famous line. Atop his downturned, emotional face scroll the ethereal words, "After all this time," followed by his heart-wrenching response, "Always." The words, exquisitely drawn to form his doe patronus, practically glow against the subdued background.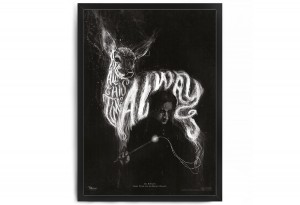 The collection also includes quotes from Albus Dumbledore, Hermione Granger, and Ron Weasley as fashioned by skilled artists Peter Strain, Ross Crawford, and Wanissa Somsuphangsri.
Head to Pottermore for more details on this incredible collection of Harry Potter-inspired art and view their image gallery to see the other new prints and posters currently available!
Is your favorite line among the chosen few? Share the quote that has stayed with you over the years in the comments section and, per Pottermore invitation, give them a tweet as well. Who knows–perhaps it will appear in the next round of commissioned artwork!
Featured image & images within article are © J.K. Rowling / Pottermore and Pottermore Art Collection, TM Warner Bros