Happy Birthday Wishes to Fiona Shaw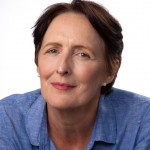 Jul 10, 2017
Fiona Shaw, the talented Irish actress known to the Potter fandom as Harry's Aunt Petunia Dursley, celebrates her 59th birthday today. Most fans are likely not fond of the stony and anxious matron who was continually cruel to our protagonist, but admittedly, Shaw's portrayal of the character was brilliantly believable. Shaw herself has said that she believes Aunt Petunia really does care about Harry and that the character is "a responsible adult human being" and "a fantastic person" according to a 2007 interview Snifflenet.com. Here at Leaky we're not sure that housing a ward under your staircase qualifies you as a responsible adult OR a fantastic person, but we wholeheartedly agree Shaw did a magnificent job convincing us to despise her.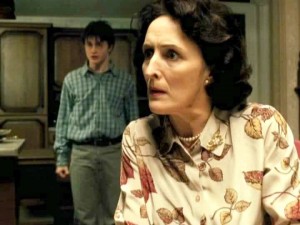 As are most of the actors who were chosen to embody the characters we know from the Harry Potter books, Shaw has had an acclaimed career in film and theater. She also has experience directing stage productions including opera. Prior to her time in the Potterverse Shaw won best actress awards in the 1990's for her roles in such productions as Greek tragedy Electra, 1928 crime biopic Machina and her solo performance of T.S. Elliot's The Waste Land. As a testament to her acting prowess, Shaw even played the male lead in the 1995 West End production of Shakespeare's Richard II. She was awarded an Honorary CBE (Commander of the Order of the British Empire) in 2001.
Last year Shaw appeared in Washington D.C. as the prestigious artist-in-residence leading "Ireland 100: Celebrating a Century of Irish Arts and Culture" at the Kennedy Center and this spring Shaw was featured during an exhibition on the art of Ancient Greece at the Onassis Cultural Center in New York as covered here by Leaky. Most recently the actress was cast in the 2018 biopic film Collette about the French novelist Gabrielle Collette, who wrote the novella Gigi on which the Oscar-winning 1958 movie musical is based. Leaky's coverage of Collette starring Keira Knightley can be found here.
Shaw's most notable post-Potter role was recurring character Marnie Stonebrook in season four of the HBO series True Blood, a not-so-gifted palm reader who was spiritually possessed by an actual witch. Ironically we learn later in the course of the Harry Potter saga why Petunia tried to erase any connection to Harry's mother and her jealousy of Lily's magical ability.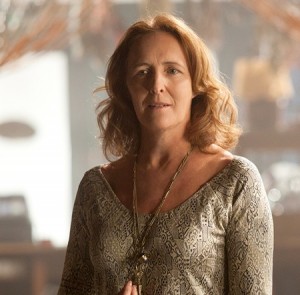 In an interview last year with Pottermore, Shaw discussed Petunia's feelings about missing out on the Wizarding World:
"'We didn't know that story yet, but funnily enough,' says Fiona, suddenly animated and raising her voice, 'it coincided exactly with my feeling which was that I wanted to be a witch!' she adds laughing.

'I used to hope and hope that I would be [a witch]. In some of the scenes I remember playing the fear, the terror of letters arriving, the hatred of it. It was absolutely the hatred of envy. It really was. And I had it myself because I wanted to be in Hogwarts. I was very envious of all the witchcraft people. But that's what the whole thing is built on. There should be another book about Mrs Dursley and how one day she went to a school called Hogwarts and found her redemption,' she jokes. At least, I think she's joking…"
Below Shaw shares a rarely told story from the set of Harry Potter and the Sorcerer's Stone in a 2010 interview with RTÉ One's The Late Late Show that may really have made her feel like a muggle!  Take a peek and see how things were actually done at the Dursleys:

Although fans may think of loathsome Aunt Petunia when they see Fiona Shaw, maybe we'll show a little empathy to this wannabe witch and wish this wonderful actress who played her the best of birthdays!
Fiona Shaw's interview with Pottermore can be found in its entirety here.
Featured image from Goldstar/Ireland 100